Medical Billing Solutions for Allergy and Sleep Medicine Practices
Allergy and sleep medicine medical billing could be highly complex owing to the differences in various types of testing, billing procedures for the large number of allergy injections, and changing rules and regulations. Outsource Strategies International (OSI) provides HIPAA-compliant medical billing services that help allergists and sleep medicine specialists to resolve these challenges and ensure accurate and timely reimbursement.
We extend top-notch medical billing solutions to a diverse clientele, including individual physicians, physician groups, multi-specialty groups, clinics, acute care facilities, hospitals, and long-term care facilities across the United States. OSI specializes in delivering services that are customized to meet the unique needs of your facility.
Our Proven Solutions for Maximum Reimbursement
At OSI, our team of seasoned medical billing experts is dedicated to streamlining every aspect of your billing process, ensuring the submission of clean claims and securing maximum reimbursement for the services you provide.
Our solutions encompass:
Efficient bill evaluation and management (E/M) services with testing or immunotherapy
Complete and appropriate documentation – Supporting medical necessity for various tests, sleep studies, or other services stipulated by insurance plans.
Accurate reporting of antigen dosage.
Telemedicine billing in sleep medicine – Billing for telemedicine services in accordance with industry standards.
Government and private insurance claims processing – Including Medicare, Medicaid, and Workers' Compensation, adhering to current guidelines.
AAPC-Certified coders – Our team comprises experts proficient in CPT, HCPCS, and ICD-10 coding, and evolving coding guidelines.
A Comprehensive Suite of Medical Billing Services
We take pride in offering an extensive array of billing services tailored specifically to the unique requirements of Allergy and Sleep Medicine practices. Our experienced medical billing specialists understand the billing intricacies of these specialties and are dedicated to providing a seamless billing experience.
Our Process
We streamline your financial operations, allowing you to focus on delivering top-notch patient care. Our services include:
Our efficient patient enrollment process ensures that all patient information is accurately captured and updated, minimizing errors and streamlining the billing process.
Insurance Verification and Authorization
We meticulously verify insurance coverage and obtain the necessary authorizations, ensuring that you receive the maximum reimbursement for your services while reducing claim denials.
Medical Coding and Audits
Our expert coders are proficient in CPT, ICD-9, HCPCS, and ICD-10 coding. We meticulously code all medical procedures, ensuring compliance with changing coding guidelines and reducing coding-related errors.
We manage payment posting with precision, promptly recording payments, and adjustments while reconciling them with the claims, ensuring accuracy and transparency in financial transactions.
Reconciliation of Accounts
Our team conducts regular reconciliations to ensure that all financial records are accurate and up-to-date, allowing for better financial management and decision-making.
AR Collection and Follow-ups
Timely follow-up on accounts receivable is crucial for maintaining a healthy cash flow. Our specialists diligently pursue outstanding payments, reducing aging AR and maximizing your revenue.
Our team boasts significant experience with software packages like Enterprise Suite, Practice Manager, AR Interactive, Global Paperless System, and Clinical Manager, ensuring constant access.
Benefits of Partnering with OSI
By choosing OSI as your medical billing partner, you stand to gain numerous benefits, including:
Reduced Days in A/R
Regular Quality Assurance (QA) Checks
QA Oversight Across All Departments
Comprehensive Reporting on a Daily, Monthly, and Weekly Basis
Customized Turnaround Times (TAT)
Monthly Backup Facilities
Secure 128-Bit Encryption for File Transfers
No Long-term Yearly Contracts
Trust OSI to optimize your medical billing processes, ensuring accuracy, efficiency, and cost savings. Your success is our priority.
Why should I trust OSI for dental insurance verification?
At Outsource Strategies International (OSI), we have a dedicated team of experts well-versed in navigating the intricacies of dental insurance plans. With years of experience, our professionals ensure accurate and timely verifications, maximizing your dental practice's revenue potential.
How can I discuss my requirements with OSI?
For a detailed discussion of your requirements, call our toll-free number (800) 670-2809.
Is a long-term yearly contract required for OSI's services?
No, OSI does not require long-term yearly contracts, providing flexibility in engagement.
Can I contact the dedicated manager?
Certainly! You have the option to reach out to the designated account manager. Your assigned account manager will liaise with your office or designated contact person, acting as your primary point of communication via email or phone. They will also manage and oversee all aspects of your business.
How are your rates fixed?
Our rates for medical billing and collection are competitively priced for comprehensive full-cycle services. Pricing may vary based on the unique requirements of each medical specialty. We are confident that our allergy medicine medical billing services can enhance productivity and reduce expenses, leading to positive impacts on your operational costs.
Can you work on my billing software?
Regarding your billing software, we offer flexibility. We can access your system via VPN or the web using secure FTP. Alternatively, we can use our own HIPAA-compliant medical billing software for seamless collaboration.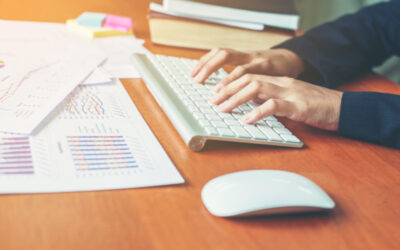 Running a financially healthy dental practice is no small feat. While the main priority is your patients' oral health, you also need to stay focused on your business's bottom line. Outsourced dental billing services can improve your facility's financial health by...