The American Association of Orthodontists (AAO) has designated October as National Orthodontic Health Month. This month is dedicated to raising awareness about the benefits of orthodontic treatment and the importance of good oral health. Orthodontics aims at improving the appearance of the teeth, making it easier to clean the teeth and how they work by straightening or moving teeth to improve their appearance. This form of dentistry is ideal to straighten crooked teeth, close wide gaps between the teeth, improve speech or chewing ability, boost the long-term health of gums and teeth, and treat an improper bite. It mainly treats malocclusion and helps to correctly position the teeth when the mouth is closed. Left untreated, such issues can result in more serious oral health problems such as tooth decay, tooth loss, gum disease or even jaw problems.
People consider these treatments for cosmetic purposes as well as to improve oral functions. AAO has reported that more than 1.6 million adults in North America are receiving orthodontic treatment from AAO orthodontists. Medical dental devices used for this treatment include headgear, plates, braces, fixed or removable space maintainers, aligners, palatal expanders, retainers, splints and more. To assess the state of the person's teeth, the orthodontist may carry out a clinical examination, take x-rays of the teeth and jaw and make plaster models of the teeth.
While a dentist specializes in the broader area of oral health, an orthodontist deals specifically with the bite and straightness of teeth. Experienced dental billing companies can provide the challenging medical coding task, as they are up to date with the changing coding standards and insurance guidelines. It is important to include the correct CDT, ICD, HCPCS and CPT codes on the medical claims, as any coding errors could lead to claim denials. For most insurers severe malocclusion requires prior authorization, while cleft palate requires expedited authorization (EPA).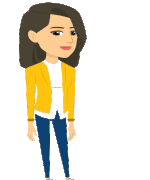 Being an experienced dental billing outsourcing company, we offer comprehensive dental billing support that covers everything from patient scheduling and insurance verification and authorization to billing, payment collections, and accounts receivable management. We serve General Dentists, Pediatric Dentists, Orthodontists, Periodontists, Endodontists, Prosthodontists and Oral Surgeons.
Contact us at 1-800-670-2809!
Some of the ICD-10 and CDT codes related to orthodontic treatments are –
CDT
D8010 Limited orthodontic treatment of the primary dentition
D8020 Limited orthodontic treatment of the transitional dentition
D8030 Limited orthodontic treatment of the adolescent dentition
D8040 Limited orthodontic treatment of the adult dentition
D8050 Interceptive Orthodontic treatment of the Primary Dentition
D8060 Interceptive Orthodontic treatment of the Transitional Dentition
D8070-Comprehensive orthodontic treatment of the transitional dentition
D8090-Comprehensive orthodontic treatment of the adult dentition
D8210 Removable appliance therapy
D8220 Fixed appliance therapy
D8660 Pre-orthodontic treatment visit
D8670 Periodic orthodontic treatment visit (as part of contract)
D8680 Orthodontic retention (removal of appliances, construction and placement of retainer(s))
D8690 Orthodontic treatment
ICD-10
K00.0 Anodontia (missing teeth)
K00.1 Hyperdontia (supernumerary teeth)
K00.2 Abnormalities of size and form
K00.3 Mottled teeth
K00.4 Disturbances of tooth formation
K00.5 Hereditary disturbances in tooth structure, not elsewhere classified
K00.6 Disturbance of tooth eruption
K00.8 Other specified disorder of tooth development and eruption
K00.9 Unspecified disorder of tooth development and eruption
K05.20 Aggressive gingivitis, plaque induced
K05.21 Aggressive gingivitis, non-plaque induced
K05.22 Aggressive gingivitis, generalized
K05.30 Chronic periodontitis, unspecified
K05.31 Chronic periodontitis, localized
K05.32 Chronic periodontitis, generalized
Completing a full dental eligibility verification before the patient's date of service is a crucial process. Before providing treatment, practices must ensure that the patient is eligible for orthodontic benefits. Some dental plans restrict benefits to children, but others provide benefits to adults. Other important steps in orthodontic billing include coordination of benefits (COB) and completion of the insurance form.