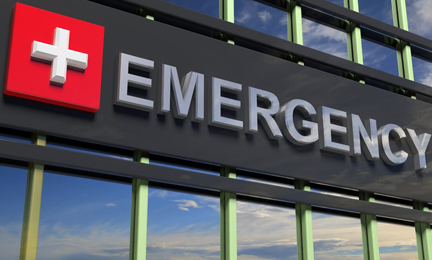 Emergency department (ED) visits identified by CPT code 99285 require three key components: comprehensive history, comprehensive examination, and medical decision making of moderate complexity. However, a large proportion of all emergency department (ED) visits are for non-urgent conditions. Generally, non-emergency conditions are reported using a lower level emergency department code.
One question that many physicians ask is whether it is correct to report an office-based evaluation and management (E/M) which requires the three above-mentioned key components, for a non-emergency visit by a specialist which takes place in the emergency department (ED). One example of an office based E/M that requires the three key components is: 99204 Office or other outpatient visit for the evaluation and management of a new patient.
Reporting Non-ED Services Provided in the ED
Services provided in the emergency department may not be emergencies, though the codes (99281-99288) are payable if the described services are provided. However, Medicare instructs that the relevant office/outpatient visit codes should be reported when:
The physician chooses to meet the patient in the ED instead of in the physician's office, and
The patient is not registered as a patient in the emergency department
For example, a specialist may ask a patient to meet him in the ED because he or she is already at the hospital, and the patient can get to the hospital more easily than to a suburban office. In these situations, the patient's condition is not considered an emergency and there is no need for registering in ED. The specialist should:
Treat the ED as an ordinary outpatient facility
Report the visit using the appropriate outpatient visit (99202-99215), as documented and supported by medical necessity
Report the place of service as POS 22 Hospital outpatient instead of POS 11 Office.
ED Coding – Unique Challenges
Medical coding outsourcing is a good way to address the unique challenges posed by ED coding. The main complexities involved include differences in physician and facility coding, differences in the types of ED visits (such as Type A and Type B), and accurate use of Modifier 25.
With an experienced medical billing and coding company, specialists can be confident of accurate reporting of CPT, ICD-9-CM, & APC coding for ED services as well as non-urgent services provided in the emergency room.