Critical Care Medical Billing
Complete Revenue Cycle Management for
Medical & Dental Clinics, Practices and Hospitals
Shared Vision: Your Business is our Business
Cloud Based Billing Software or Work on Yours
Certified Coders: ICD 10 Coders
Real Support with Dedicated Managers
Ask about our free trial to see firsthand how our services can benefit your practice.
Critical Care Medical Billing
Critical care reporting may be a challenging process for physicians involved in the direct delivery of medical care for a critically ill or injured patient. At Outsource Strategies International (OSI), we offer comprehensive critical care medical billing solutions, so that you can focus on your core competencies.
Critical care is a time-based service, as the practitioner's total duration of time spent in providing critical care services is reported, even if the time spent is not continuous. We ensure proper documentation of the services provided that will help simplify the medical billing process and maximize your reimbursement.
Our Comprehensive Services
Patient enrolment
Scheduling
Insurance verification
Insurance authorizations
Referrals
Scheduling and rescheduling
Experienced Specialists
Our highly experienced and trained professionals are well-versed in the latest coding standards as well as payer guidelines. They can provide accurate CPT codes for any of the procedures including – gastric intubation, interpretation of blood gases, interpretation of cardiac output, interpretation of chest X-rays, pulse oximetry, temporary transcutaneous pacing, vascular access procedures, and ventilator management.
They also calculate the time spent by adding up all the time you spent in preventing an imminent or life-threatening deterioration.
The new ICD-10 coding system makes documentation and coding for critical care more specific. We offer value-added ICD-10 coding service.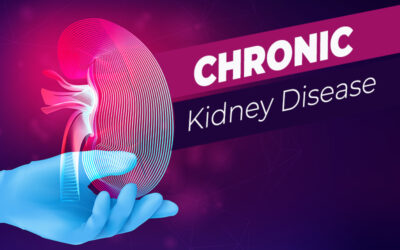 Regarded as a leading cause of death in the United States, chronic kidney disease (CKD) involves a slow and progressive loss of kidney function over several years. Also called chronic kidney failure or end-stage renal disease (ESRD), the condition can cause severe...
Our Service Advantages
HIPAA compliant service
Dedicated employees to manage and work only on your account
QA in each department
Customized turnaround
Weekly and monthly status reports
Flexibility to use your software at your office or our online software
With OSI as your trusted medical billing company for critical care, you can also save 30 to 40% on your total costs.
Outsourcing your medical billing to OSI can save you up to 40% on your operational costs.
Call Our Toll-Free Number
To learn more about our medical billing and coding services or to discuss your requirements with our Solutions Manager.
GET YOUR FREE TRIAL TODAY!
Tamara Hernandez
2020-09-17
The Insurance Verification and Prior Authorization service is a God send in our busy Cardiology Practice. The team is always professional, kind and attentive. I would definitely recommend OSI to anyone!
Top notch service. Easy to work with. Fast, reliable, excellent from top to bottom. Strongest recommendation possible!
Dr. Millicent Brown
2020-06-26
I've had a very good experience with the insurance verification service. I am planning to use other offered services because they are easy to work with and provide great communication.
An Exceptional Medical Billing Company I am an orthopedic surgeon and was looking forward to outsourcing the billing task to a trusted orthopedic medical billing company. I chose OSI taking into account its good track record. I would rate it as an exceptional medical billing company. The staff is knowledgeable, well-mannered, and has always been prompt in addressing my concerns. My practice revenue has improved considerably since my tie-up with this company. I would gladly recommend OSI to anyone looking to outsource medical billing. Andrew Paul
The Best Business Decision I Ever Made!!! I was really frustrated trying to balance patient care and medical billing responsibility. One of my friends who had a good experience with OSI suggested medical billing outsourcing which was not even in my thoughts. I entrusted the medical billing job to OSI and it is the best business decision I have ever made in my career. Joshua Samuel
Natalie Tornese

CPC: Director of Revenue Cycle Management

Natalie joined MOS' Revenue Cycle Management Division in October 2011. She brings twenty five years of hands on management experience to the company.

Meghann Drella

CPC: Senior Solutions Manager: Practice and RCM

Meghann joined MOS' Revenue Cycle Management Division in February of 2013. She is CPC certified with the American Academy of Professional Coders (AAPC).

Amber Darst

Solutions Manager: Practice and RCM

Hired for her dental expertise, Amber brings a wealth of knowledge and understanding of the dental revenue cycle management (RCM) services to MOS.

Loralee Kapp

Solutions Manager: Practice and RCM

Loralee joined MOS' Revenue Cycle Management Division in October 2021. She has over five years of experience in medical coding and Health Information Management practices.