Simplify Your Practice and Maximize Revenue
Complete Revenue Cycle Management for
Medical & Dental Clinics, Practices and Hospitals
Shared Vision: Your Business is our Business
Cloud Based Billing Software or Work on Yours
Certified Coders: ICD 10 Coders
Real Support with Dedicated Managers
Dictation File
Send files of any type or size to us. Login not required.
Our Podcasts
Tune in for the best medical billing and coding podcasts.
1-800-670-2809
Call us to learn more about our medical billing and coding services.
Dial 1-800-670-2809, and get to know more about our Free Billing Analysis for various specialties.
Critical Care Medical Billing
Critical care reporting may be a challenging process for physicians involved in the direct delivery of medical care for a critically ill or injured patient. At Outsource Strategies International (OSI), we offer comprehensive critical care medical billing solutions, so that you can focus on your core competencies.
Critical care is a time-based service, as the practitioner's total duration of time spent in providing critical care services is reported, even if the time spent is not continuous. We ensure proper documentation of the services provided that will help simplify the medical billing process and maximize your reimbursement.
Our Comprehensive Services
Patient enrolment
Scheduling
Insurance verification
Insurance authorizations
Referrals
Scheduling and rescheduling
Coding
Experienced Specialists
Our highly experienced and trained professionals are well-versed in the latest coding standards as well as payer guidelines. They can provide accurate CPT codes for any of the procedures including – gastric intubation, interpretation of blood gases, interpretation of cardiac output, interpretation of chest X-rays, pulse oximetry, temporary transcutaneous pacing, vascular access procedures, and ventilator management.
They also calculate the time spent by adding up all the time you spent in preventing an imminent or life-threatening deterioration.
The new ICD-10 coding system makes documentation and coding for critical care more specific. We offer value-added ICD-10 coding service.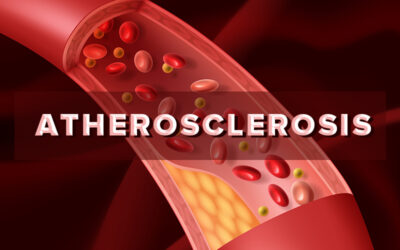 Atherosclerosis is a serious cardiovascular condition wherein the arteries are clogged with fatty substances called plaques, or atheroma. Health practices are required to give immediate patient care as atherosclerosis leads to life-threatening problems like heart...
Our Service Advantages
HIPAA compliant service
Dedicated employees to manage and work only on your account
QA in each department
Customized turnaround
Weekly and monthly status reports
Flexibility to use your software at your office or our online software
With OSI as your trusted medical billing company for critical care, you can also save 30 to 40% on your total costs.
With us, you can save 30%-40% on operating costs. For more information regarding our medical billing services, call
1-800-670-2809
.