Halloween originated from the ancient Samhain Celtic festival and is celebrated each year on October 31. Halloween is the eve before All Saints' Day, which is also referred to as All Hallows' Eve or Hallowmas Eve. Injuries are quite common during Halloween celebrations. In a Forbes article, an orthopedic surgeon noted severe hand injuries from pumpkin carving and leg and extremity injuries due to falls from long costumes as the most common Halloween injuries. Other accidents can also occur as people indulge in playful pranks. Medical billing companies can help healthcare providers report Halloween injuries using specific ICD-10 codes.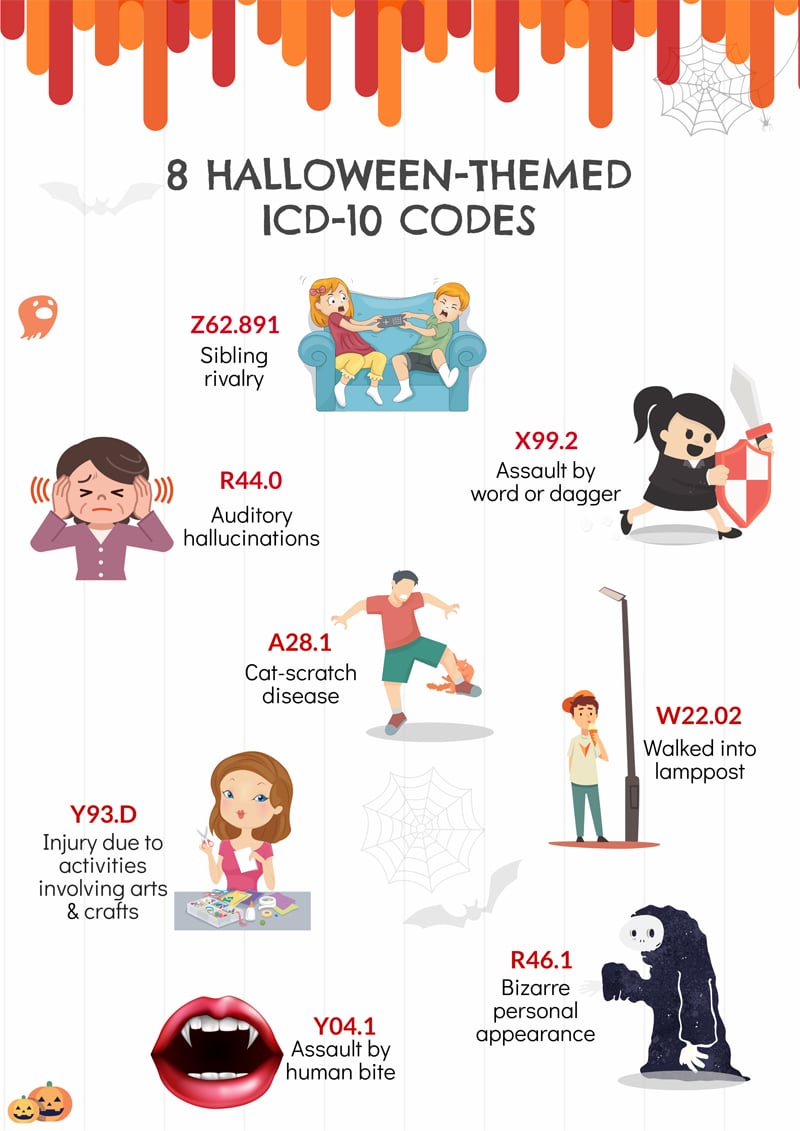 While physicians treat Halloween-related-injuries, medical coding outsourcing is an ideal option to report the services rendered.
 We wish everyone a happy and safe Halloween!