Discover Your Practice's Potential with Professional Dental Insurance Verifications
Professional dental insurance verifications help dental practices tackle significant dental claims-related challenges by allowing dental practitioners to confirm coverage and benefits before each patient appointment.
Utilizing an experienced company for dental insurance eligibility verifications allows you to streamline your administrative tasks, freeing up staff to focus on other core activities. Timely dental insurance verifications help with faster claim processing and reimbursements and improving cash flow. These services reduce the risk of claim denials while minimizing frustration and effort. With professional support, dental practices can enhance financial stability, build trust with patients, and deliver top-notch dental services without administrative hassles.
Benefits of Expert Dental Insurance Verification Services
Efficient eligibility verification
They complete all verifications within a short time before the scheduled appointment. This gives dental professionals sufficient time to calculate the total service cost.
Active communication with patients
This helps obtain any essential information that may be needed to process the claim.
Ensured scalability
This is possible because of the availability of advanced infrastructure, and sufficient resources that helps deliver services even when the volume of claims increase.
Reduced claim denials
Minimizes the risk of claim rejections, enhancing the practice's revenue stream.
Use of advanced technology
Professional insurance verification companies make the most of advanced technology the ensures accuracy and minimum turnaround time.
Faster reimbursements
Timely verifications lead to quicker claim processing and reimbursement, improving cash flow.
We are a leading healthcare services company dedicated to providing comprehensive and efficient billing and coding solutions to dental practices and healthcare providers in almost all specialties. With a strong commitment to excellence, we have earned a reputation for delivering high-quality services that enhance client business' operational efficiency and revenue optimization. We provide a wide range of services, including dental billing and coding, revenue cycle management, healthcare IT, and dental insurance verification. With a client-centric approach, we continue to empower dental practices and healthcare organizations with the tools and support they need to thrive in an ever-evolving landscape.
With our services, you can benefit from:
A dedicated team and project manager
Skilled medical billing and coding staff
Faster turnaround times
No long-term agreements or contracts
System-based eligibility checking
Ongoing QA and reports
Affordable & Flexible Pricing Plans
With our transparent pricing and customizable packages, you can optimize your dental insurance verification process without breaking the bank. Say goodbye to administrative burdens and hello to efficiency with our expert team by your side.
Fixed Cost Pricing
Like an FTE model, a person is dedicated to your practice. Perfect for a practice that is busy. They work as an extension to your business.
A dedicated employee or team member
This person or team can handle multiple responsibilities
Preset pricing and production guidelines
No Start-up fees
Per Transaction Pricing
Perfect for a practice that is unsure about their work requirements. This can have per request pricing for eligibility and other functions.
Dedicated team or employee
This person or team can handle multiple responsibilities
A per transaction or hybrid model
No Start-up fees
Pay for the worked time
Our Dental Insurance Verification Process
Our tried and tested process involves:
Setting up an insurance file for each patient
At the start of the process, a dedicated insurance file is created for each patient. This file serves as a centralized repository to store all relevant insurance-related information, making it easier for dental staff to access and update details as needed.
Verifying insurance eligibility
The next step involves thoroughly checking the patient's insurance eligibility. This verification process ensures that the patient's insurance plan is active and covers dental services, preventing any potential issues with claim processing later on.
Documenting all coverage details
Once the insurance eligibility is confirmed, all the coverage details are carefully documented in the patient's insurance file. This includes information such as policy numbers, coverage limits, co-payments, deductibles, and any exclusions or limitations that may apply.
Educating patients on coverage and treatment costs
Patients are informed about the extent of their insurance coverage to help them understand what dental services are covered and to what extent. This information ensures that patients are aware of their financial responsibilities and can make informed decisions about their treatment options.
Educating patients on claims processing
Our staff educates patients on the claims processing procedure. Patients are guided on how to submit their insurance claims correctly and how the process works, ensuring they have a clear understanding of the steps involved and what to expect during reimbursement.
Dental Insurance Verification FAQs
Why should I trust OSI for dental insurance verification?
At Outsource Strategies International (OSI), we have a dedicated team of experts well-versed in navigating the intricacies of dental insurance plans. With years of experience, our professionals ensure accurate and timely verifications, maximizing your dental practice's revenue potential.
How does OSI streamline the verification process?
OSI streamlines the dental insurance verification process through a systematic approach. We set up insurance files for each patient, verify their eligibility, and meticulously document coverage details. Our seamless integration ensures smoother billing and claims processing.
How long does the verification process take?
It can vary depending on factors such as the complexity of the insurance plan, the responsiveness of the insurance company, and the volume of verification requests. Typically, verifications can be completed within a few business days, but some may take longer in more intricate cases.
Can your insurance eligibility verification service help prevent claim denials?
Yes, accurate and thorough verification significantly reduces the risk of claim denials. By ensuring that all necessary information is collected and documented correctly, the chances of claims being rejected due to incomplete or inaccurate details are minimized.
Can OSI educate patients on insurance coverage?
Yes! OSI goes beyond verification; we educate patients on their insurance coverage, treatment costs, and claims processing. Our transparency helps foster patient trust, paving the way for a seamless and stress-free dental experience.
What information do you need to carry out the verification process?
We need essential information such as the patient's name, date of birth, insurance policy number, group number, insurance provider's contact information, and details of the dental procedure to be performed.
What our Clients have to Say
Looking for Dental Billing Support?
We provide dedicated dental billing services customized for your practice's unique needs.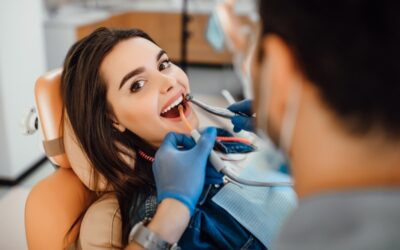 Dealing with insurance companies and facing claim denials are undeniably a few of the most exasperating facets of the dental field. Managing dental insurance billing becomes quite challenging and tedious, particularly when claims are either delayed or outright denied....