Celebrated annually on the fourth Thursday of November in the United States, Thanksgiving Day is a holiday. This day precedes "Black Friday" and is celebrated to give thanks for the food collected at the end of the harvest season. This year November 28th is observed as Thanksgiving Day. On this day, families and friends get together for a meal; they may also engage in several sports activities. With celebrations, there are also possibilities of injuries, burns while cooking or injuries sustained during other activities. Treatment for such injuries must be documented in the medical claims using relevant ICD-10 codes. Professional medical billing outsourcing companies can provide the services of skilled coders who are up to date with all coding changes and standards.
Read the infographic below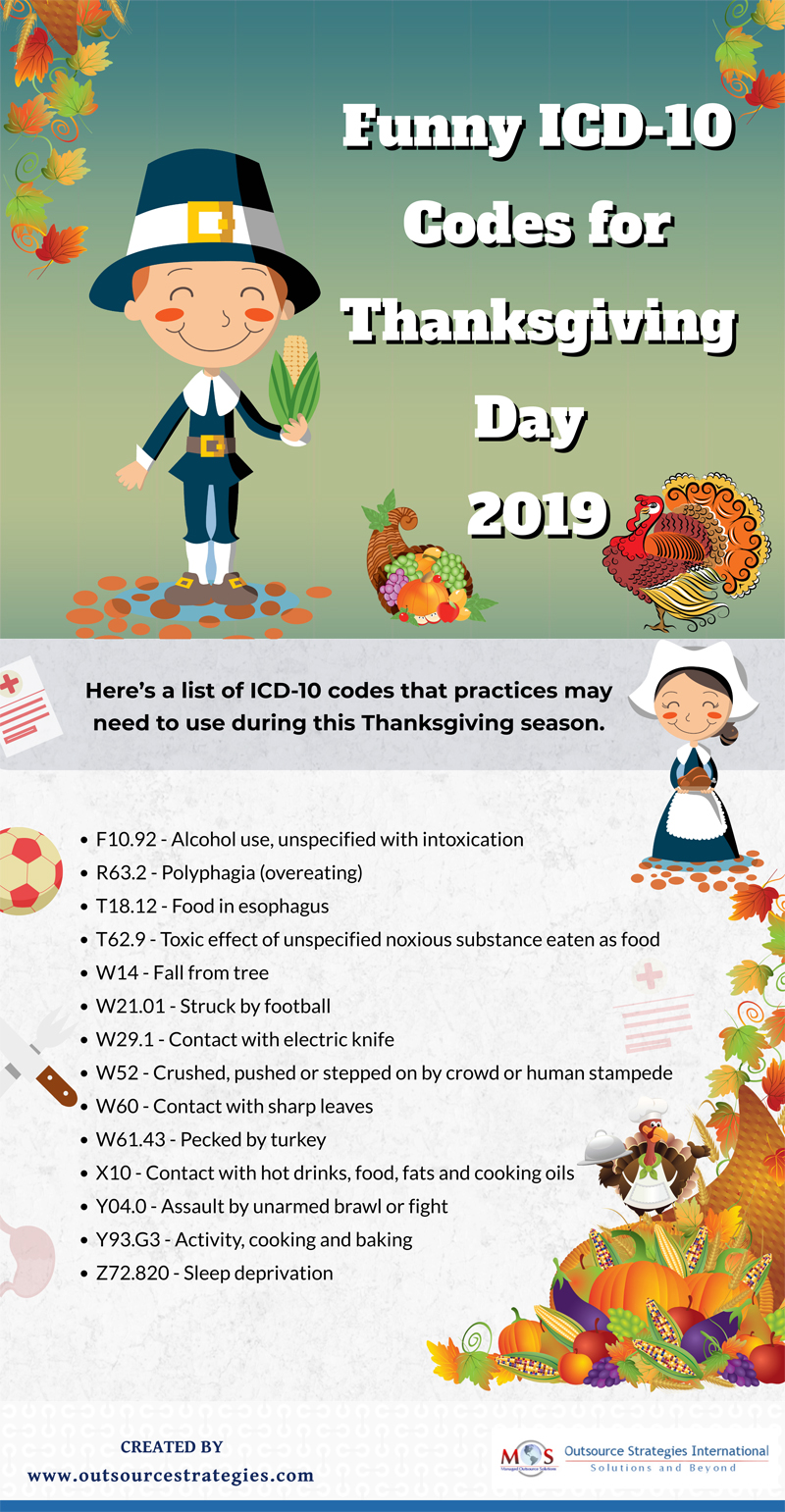 Thanksgiving weekend also marks the opening of the Christmas shopping season and holidays. Shopping accidents are also quite common during this season. Medical coding outsourcing is an ideal option for busy physicians to report the medical services they provide patients on the medical claims.