People may visit doctors for diverse conditions and injuries. Animal and bird bites and related injuries are also quite common. The ICD-10 code set has all specific codes to document bites and injuries from all animals, let that be dog, cat, horse, duck or even crocodile. The ICD-10-CM code set for 2019 include a grand total of 71,932 codes. Professional medical coding companies will be ready to code for such injuries from this code set and they will be up to date with the changing billing and coding standards.
Here's a list of 20 ICD-10-CM codes related to animal bites.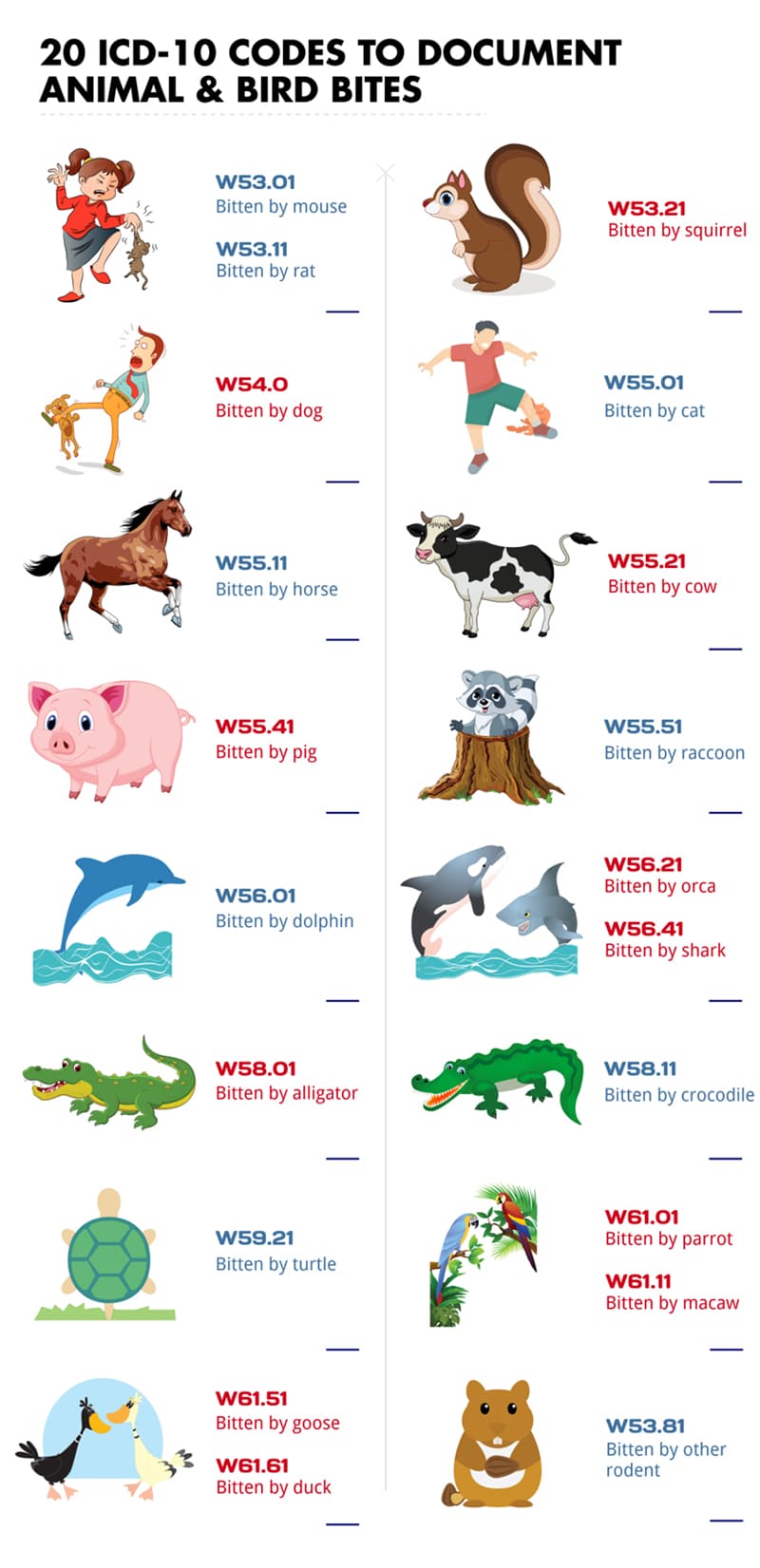 Assigning the most specific diagnosis code that describes a disease or condition is crucial for the approval of medical claims and thus on-time payment for hospitals and emergency rooms. Experienced coders will focus on the highest level of specificity. For accurate documentation, it is ideal for practices to consider physician billing services provided by an experienced company.