OSI: Your Trusted Partner for Accurate Insurance Verifications and Authorizations
Insurance verification is a crucial process in a healthcare practice to confirm the coverage and benefits of a patient's insurance plan before providing medical services. Certain medical treatments need to be approved or pre-certified prior to being performed so that they are covered by the insurance company. Managing insurance verifications and authorizations could be a tedious and time-consuming task for busy practices.
At OSI, we understand that identifying patient benefits and coverage for specific medical procedures prior to the point of service is crucial to mitigate risks such as payment delays, resubmission issues, errors, or claim denials.
Our professional insurance verification specialists can efficiently handle this time-intensive task. Our clients include major insurers in the country such as Blue Cross Blue Shield, United Healthcare, AETNA, and GHI. With our insurance authorization services, your practice can stay up-to-date with insurance regulations and guidelines.
Experience effortless prior authorizations and eligibility verifications with our expert services!
Benefits of Insurance Verification and Pre-authorization
Avoid payment delays
Reduce claim denials
Boost revenue
Improve practice efficiency
Reduce bad debts
Enhance patient satisfaction
Speech & Language Pathology
Advantages of Partnering with OSI
Pre-certification and insurance verification services at OSI are comprehensive and thoroughly efficient. Importantly, you have no long-term yearly contracts to sign.
Here's what we do:
Call the carriers directly and verify the insurance details
Document and record the calls thus saving crucial time for your practice
Free up your staff from waiting on hold with insurance companies
Work directly on your software or offline
Work on your schedule and stay ahead of schedule
Stay 3 to 5 days ahead of your schedule
You can:
Hire a full time equivalent (FTE) and save on taxes and benefits
Get regular reports on completed authorizations and/or status updates
Enjoy 30% to 40% savings on operational costs
Get an experienced person working on our account. No hiring or training
Patient Insurance Details We Verify
Our team verifies diverse details including:
Type of plan and coverage details
Referrals and pre-authorizations
We also cover specific codes, surgeries/drugs, Medicare Managed Care plans etc. Our focus is on providing customized benefit verification services. We can assist you with any type of insurance claims; let that be No Fault (Personal Injury Protection), Liability, or Workers' Compensation.
Our Patient Eligibility Verification and Authorization Process
We begin with the collection of patient details, initiating a thorough insurance verification process to provide a solid foundation for accurate claims processing. We navigate through the insurance landscape, verifying coverage details, assessing benefits, and strategically submitting pre-authorization requests to ensure a streamlined and efficient process.
Affordable & Flexible Pricing Plans
Fixed Cost Pricing
Like an FTE model, a person is dedicated to your practice. Perfect for a practice that is busy. They work as an extension to your business.
A dedicated employee or team member
This person or team can handle multiple responsibilities
Preset pricing and production guidelines
No Start-up fees
Per Transaction Pricing
Perfect for a practice that is unsure about their work requirements. This can have per request pricing for eligibility and other functions.
Dedicated team or employee
This person or team can handle multiple responsibilities
A per transaction or hybrid model
No Start-up fees
Why is insurance verification and prior authorization crucial for medical practices?
Insurance verification is vital to ensure accurate billing, minimize payment delays, and reduce the risk of claim denials. This will ultimately contribute to a healthier financial workflow for medical practices.
Pre-certification allows practices to secure approval for specific medical services in advance, enhancing financial planning, and ensuring a smoother reimbursement process.
How does the verification process contribute to patient satisfaction?
Transparent communication about insurance coverage details, costs, and potential financial responsibilities fosters patient understanding, reducing confusion and enhancing overall satisfaction.
Can eligibility verification and pre-authorization be customized for different medical specialties?
Absolutely! Our services are tailored to meet the unique needs of various medical specialties, ensuring a customized approach that aligns with specific requirements.
How does your process ensure compliance with healthcare regulations?
Our process includes thorough documentation, continuous monitoring, and adherence to regulatory requirements, ensuring that our client medical practices remain compliant with healthcare standards and regulations.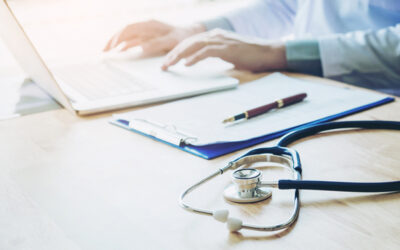 A successful medical practice has strong foundations in business and non-clinical functions. If you are struggling to manage your billing, appointment scheduling, human resources, and other administrative functions, revamping your practice management could be the...