Maximize Your Practice's Revenue Potential with our Physician Billing Services
Are claim denials and delays affecting your practice's revenue, cash flow, and operational efficiency? If so, it's likely that your medical billing operations could use the help of an expert. Improve your revenue cycle management, profitability and practice efficiency with our physician billing services!
As one of the leading medical billing companies in the U.S., we provide cost-effective billing solutions for practices of all sizes. Our professional and expert team stays on top of ever-changing industry regulations and code changes, state and federal rules, payer billing guidelines, and emerging technologies to ensure accurate claim submission.
Say goodbye to billing hassles! Request a customized medical billing solution now!
Customized Physician Billing Solutions for All Specialties
At OSI, we understand that each medical specialty requires specialized expertise and a customized approach to billing and revenue cycle management. With our team of experienced billing professionals and cutting-edge technology, we ensure accurate coding, timely claim submission, and maximum reimbursement for your practice. Whether you're a dermatologist, cardiologist, orthopedic surgeon, or belong to any other specialty, our dedicated team will work closely with you to optimize revenue, streamline processes, and navigate the complexities of medical billing.
Patient enrollment
We handle the patient enrollment process efficiently, collecting accurate demographic and insurance information. This includes verifying patient details, updating insurance information, and ensuring all necessary paperwork is completed.
Auditing
We conduct thorough audits of the coded data to validate the accuracy and completeness of the codes. Our auditing process helps identify any discrepancies, errors, or potential compliance issues, ensuring that your claims are submitted correctly.
Insurance verification / authorization
Our team verifies patients' insurance coverage and obtains necessary authorizations for medical procedures. By proactively managing the insurance verification process, we help minimize claim denials and facilitate accurate reimbursement.
Payment posting / reconciliation of accounts
We handle the payment posting process, accurately recording and reconciling payments received from insurers and patients. This includes posting payments, adjustments, and denials, as well as identifying and resolving any discrepancies.
Medical coding
Our certified medical coders are well-versed in the latest coding guidelines and ensure that procedures, diagnoses, and services are coded correctly based on the patient's medical records. This helps prevent coding errors and optimize revenue generation.
AR collections
Efficient management of AR is essential for maintaining a healthy revenue cycle. We diligently follow up on unpaid claims, appealing denials, and working with payers to resolve any outstanding issues. We strive to minimize revenue leakage.
Benefits of Specialized Physician Billing Services
With our experienced billing professionals well-versed in the intricacies of medical coding, documentation requirements, and payer regulations, we ensure accurate claims submission and maximize reimbursement for your practice.
Boost your collections and increase cash flow
More time to focus on your patients
Cut down your administrative expenses
Minimize delays and denials
Provide efficiencies that in-house billing cannot
Consistent billing practices and long-term efficiency
What types of physician billing services do you offer?
We offer a comprehensive range of physician billing services, including medical coding, claims submission, payment posting, denial management, accounts receivable follow-up, patient billing, and more. Our experienced billing team is well-versed in medical coding and billing for various specialties and can customize our services to meet your specific needs.
Why should I outsource physician billing?
Outsourcing your physician billing can bring several benefits to your practice. By partnering with OSI, you can reduce administrative burden, improve revenue cycle management, ensure accurate coding and billing, enhance efficiency, and free up your staff's time to focus on patient care. Our expertise and streamlined processes can optimize your billing operations and maximize revenue.
Is my practice too small or large to benefit from your billing services?
No practice is too small or large to benefit from our physician billing services. We work with practices of all sizes, including solo practitioners, group practices, and multi-specialty clinics. Our scalable solutions can be tailored to meet the unique needs of each client, regardless of size or specialty.
How can your services help me improve revenue collection?
Our services are designed to maximize your revenue collection by ensuring accurate and timely billing. We have experienced coders and billing professionals who stay up-to-date with the latest coding guidelines and regulations. We also employ rigorous quality checks and follow-up processes to minimize denials and optimize reimbursement. With our expertise and dedicated focus on revenue cycle management, we can help you achieve improved financial outcomes.
Will I still have control and visibility over my practice's billing process?
Absolutely! We believe in transparency and open communication. While we handle your billing process, you will have complete control and visibility over the entire process. We provide regular reports and updates, giving you a clear picture of your practice's financial performance. You can also access our secure online portal to view real-time data, track claims, and monitor the progress of your billing activities.
Is my practice's data secure with your company?
Yes, we employ stringent security measures to protect your practice's data. Our infrastructure and systems are HIPAA-compliant, ensuring the confidentiality and integrity of your sensitive information. We maintain strict data access controls, utilize advanced encryption protocols, and regularly update our security measures to stay ahead of evolving threats.
Can I try your services for free?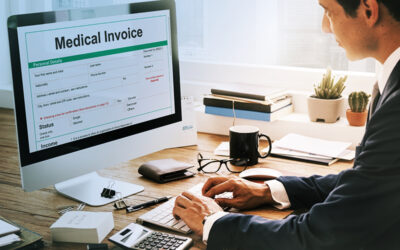 For any healthcare practice, accurate billing of medical claims is crucial to enhance financial stability and operational efficiency, optimize revenue cycles and maintain a steady cash flow.Precise billing helps minimize errors and claim denials, ensuring a smooth...