The ICD-10 code set, which offers greater specificity than the previous version, is designed to improve reporting of diagnoses and disorders, and streamline clinical documentation and billing. Medical coding outsourcing helps providers save time and effort, and submit accurate claims for optimal reimbursement.
According to CMS's latest ICD-10 update, there are 72, 184 ICD-10-CM codes for fiscal year 2020 compared to 71,932 for fiscal year 2019. What's noteworthy is that there are funny ICD-10 codes to report unusual situations and occurrences. Whether it is 'sibling rivalry', 'problem with in-laws', 'bitten by a pig' or a Halloween-related injury, there's a code to report it! Let's take a look at 10 really amusing ICD-10 codes.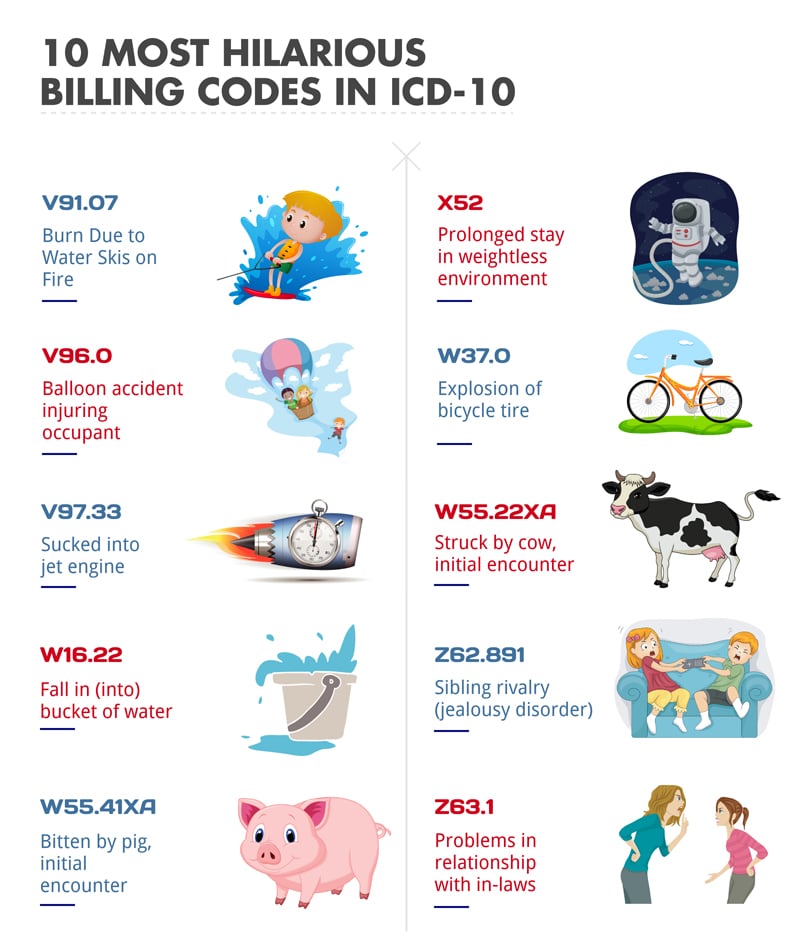 Though such unusual ICD-10 codes will make any one laugh, a clear understanding of these codes is necessary to document patients' quirky experiences. Physicians can rely on professional coders in medical billing and coding companies to report these unique codes correctly.