Revolutionize Revenue Management with Cutting-Edge Medical Billing and Coding Services
Staying profitable and relevant is a constant challenge, especially with the constant changes in federal regulations and coding guidelines. That's where we step in to provide comprehensive medical billing support.
Let us be your trusted partner for top-notch medical billing and coding services; we specialize in streamlining cash flow by reducing claim rejection and denial rates. With our HIPAA-compliant solutions, we cater to individual and group practices of all sizes, multi-specialty clinics, hospitals, rehabilitation centers, and long-term care facilities.
With OSI by your side, you can focus on delivering exceptional patient care, knowing that your medical billing and coding processes are in expert hands.
Comprehensive Medical Billing and Coding Solutions
We provide state-of-the-art medical billing solutions to healthcare providers across the industry. We assist medical practices, clinics, hospitals, and other healthcare facilities in achieving optimal revenue cycle management and ensuring a seamless cash flow. Timely and accurate billing is the lifeblood of an organization's financial health, which is why we prioritize accuracy, compliance, and efficiency in every aspect of our medical billing services.
We provide dedicated medical coding services to a wide range of healthcare providers, including physicians, multi-specialty groups, clinics, ASCs (Ambulatory Surgery Centers), surgeons, and others. Our approach is meticulous, and we ensure each client receives personalized medical coding services. Experience the benefits of partnering with us and unlock new opportunities for growth and profitability. See how we can support your practice.
Benefits of Expert Medical Billing and Coding Services
Medical billing and coding services from an experienced company offers valuable benefits for medical practitioners. A company like OSI works as an extension to your practice or organization and helps streamline operations, ensure compliance, improve cash flow and free up valuable time for patient care.
Expertise and Specialization
Medical billing and coding companies have excellent expertise in revenue cycle management, medical billing processes, and coding guidelines. Their dedicated teams comprise experienced professionals who have a profound understanding of the intricacies of medical billing and coding.
Cost-effectiveness
Outsourcing is cost-effective compared to maintaining an in-house billing department. Healthcare providers can avoid expenses related to staff salaries, benefits, training, and software investments.
Faster Payment Processing
Professional medical billing companies focus on timely submission of claims and promptly follow up on unpaid or denied claims. This results in faster payment processing, significantly improving the cash flow management of your healthcare organization.
Faster Reimbursement
By expediting claims submission and diligently following up on unpaid or denied claims, these companies ensure faster reimbursement and a notable enhancement in the cash flow of the practice.
Reduced Administrative Burden
Medical billing and medical coding are time-consuming and require minute attention to detail. Outsourcing these functions allows healthcare providers to focus on patient care and their core medical activities. It reduces the administrative burden on in-house staff, freeing up valuable time and resources.
Access to the Latest Technology
Partnering with an outsourcing firm gives healthcare providers seamless access to advanced billing software and technologies, leading to increased efficiency and improved revenue cycle management.
Scalability and Flexibility
These companies possess the flexibility to scale their services based on the unique needs of clients. Whether the practice grows or faces fluctuations in patient volume, the outsourcing company can adjust its services accordingly.
Compliance and Risk Management
A trustworthy medical billing company stays up-to-date with the ever-changing regulations, ensuring that their billing and coding practices consistently comply with HIPAA and other pertinent guidelines.
Why You Should Pick Us as Your Medical Billing & Coding Partner
Make the smart choice for your practice and partner with OSI for comprehensive and reliable medical coding and billing services. Let us handle all billing complexities while you focus on delivering outstanding healthcare services. We ensure:
Accurate and timely claim submission
Optimal and quick reimbursement
Reduced claim denials
Improved A/R
HIPAA-compliant data management
Services tailored to your specialty
Increased efficiency and profitability
System-based eligibility checking
Competitive pricing
No long-term yearly contracts
No setup fees or training costs
Monthly customizable reports
Let Us Manage Your Medical Billing and Coding Needs
Focus on what's most important – patient care.
Our Tested Medical Billing and Coding Process
Experienced AAPC- and AHIMA-certified medical coders at our medical billing and coding company help providers submit accurate claims and optimize reimbursement. We implement best practices to reduce denials and recover outstanding payments. Our specialists keep abreast of the latest coding changes in all medical specialties.
Medical Billing & Coding FAQs
What do your medical billing services cover?
Our services cover patient registration and scheduling, charge entry, eligibility verification and authorization, medical coding and billing, audits, reconciling of accounts, payment posting, patient collection, accounts receivable (A/R) follow-up, and reporting.
Our medical coders and billing experts can work with almost all medical specialties, including anesthesiology, neurology, cardiology, endocrinology, pain management, physical therapy, radiology, and many more.
What types of medical coding services do you offer?
We provide a range of medical coding and billing services to healthcare providers and medical practices. These services include:
ICD-10 coding
CPT coding
HCPCS coding
Medical coding audits
What about your pricing structure?
We provide the most competitive pricing in the industry. We offer two pricing structures – a piece rate or an FTE model. Our pricing is not based on a percentage of receivables (amount a practice actually gets paid from insurance companies). There are no hidden charges or setup fees. Our focus is on improving your practice revenue while reducing your costs.
How do you manage patient collections?
Within our patient responsibility management services, we ensure the prompt delivery of patient statements, which can be adjusted based on client preferences. To expedite reimbursement, we diligently follow up with demand letters and phone calls. Our proactive approach to timely follow-ups contributes to faster reimbursement. If needed, we collaborate with a collection agency or an attorney, as per our client's discretion, to facilitate collections efficiently. Your satisfaction and financial success remain our top priorities.
How is the communication handled?
We maintain communication through emails, secure instant messaging, and telephone for immediate assistance. Our project managers are always available to you, just a phone call away.
What certifications do your medical coders hold?
Our team of medical coders comprise AAPC- or AHIMA-certified professionals with extensive coding expertise. They have 5+ years of experience in the field. Our medical coders adhere to all HIPAA requirements.
How do you handle sensitive patient information?
Rest assured, we prioritize the complete security and confidentiality of your information by strictly adhering to HIPAA guidelines. Our team receives regular training on HIPAA regulations and best practices for handling sensitive patient data. Additionally, we utilize secure technology to encrypt and safeguard patient information during transmission and storage. Your trust and privacy are of utmost importance to us.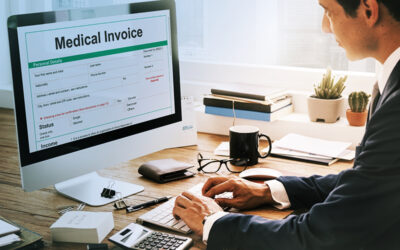 For any healthcare practice, accurate billing of medical claims is crucial to enhance financial stability and operational efficiency, optimize revenue cycles and maintain a steady cash flow.Precise billing helps minimize errors and claim denials, ensuring a smooth...