Maximize Profitability & Efficiency by Outsourcing Your Dental Billing
Keeping your practice running smoothly is what we do. As a leading dental billing company, we work hard so you can continue to provide excellence in dentistry and not worry about cash flow.
Dental billing is challenging because there are frequent changes in payer policies and fee schedules. OSI is one of the nation's premier dental billing companies and provides a complete suite of outsourced dental billing services to support you with claim submissions and thus help you run your dental practice efficiently.
Our dental billing experts have years of experience working with large and small dental offices. They stay on top of insurance regulations and payer policies to help practices ensure dental billing compliance, streamline revenue cycle management, and receive timely and optimal reimbursement.
Our dental billing company manages your dental insurance billing process efficiently so that there is no stress on your clinical and non-clinical staff. Our dedicated dental billing team will help to streamline your billing tasks, thus improving your cash flow and enhancing patient satisfaction.
Flexible, Flat-fee Pricing Customized to your Needs
Our End-to-End Dental Billing Services
Our comprehensive dental billing services cover everything from patient scheduling and insurance verification to billing, payment collections, and accounts receivable management.
Outsourcing dental billing to OSI will save you the costs of having an in-house team to manage these tasks, while freeing up your front desk to handle patient concerns.
Patient Enrolment
Dental billing outsourcing streamlines your patient enrolment process. Our team can handle the enrolment of new and existing patients. We will check details of the demographics including insurance information and confirm all required information has been captured.
Appointment Scheduling
When outsourcing your appointment scheduling, our team can handle your follow-up appointments, re-scheduling and make sure your dental office can focus on what needs to be focused on. With the outsourced team's working knowledge of dentistry and dental treatment procedures we can work on your practice management system and build and sequence an effective and productive schedule.
Insurance Verification
Failing to check patient eligibility is one of the main reasons for dental claims denial. Outsourcing insurance verification or eligibility checks and getting your procedures authorized before the patient is seen will ensure that you are reimbursed quickly. Our verification checklist is extensive and customizable.
We can gather verifications for everything from
The dates for which the coverage is effective
The dental codes for the procedure to be performed
The waiting period which may be required for certain procedures to ensure they are covered
The type of plan and the fee schedules
Maximums and deductibles
Necessary documentation
Last date of service
Information for claim submission: phone number, address, payer ID, and fax number
Coverage percentage by category
Coverage for tooth implant / tooth grafting / crowns, cleanings and build-ups
Frequencies for panoramic and full mouth x-rays
Missing tooth clause
And much more!
Accounts Receivable Management
Accounts receivable (AR) or the money owed to your practice is a key indicator of its performance. Unresolved claims hold up your cash flow and keeping track of AR is crucial to understand how your dental billing and AR management is working. Outsourcing dental billing services to OSI allows you to expand your business while we focus on managing your dental billing and accounts receivable.
OSI's proactive support to improve your collections includes the following:
Accurate eligibility verifications
Translating dental services into proper billable codes
Our team has extensive coding knowledge related to CDT, CPT & ICD-10 code changes
Code accuracy review
Reduce codes to reduce risk of fraud
We will help you implement a system so that claims are followed up in a timely manner and you get paid.
Reviewing claims for accuracy before submission
Clean claim check
30-day claim follow up
Reviewing reasons for denial/rejection/low payments
Patient balance follow-up
Daily AR review
Filing and Processing Insurance Claims
Insurance companies vary in terms of the information they want and claim submission requirements. We stay ahead of trends, codes, and dental claims submission and billing rules. Our end- to-end HIPAA-compliant outsourced services assure optimization of billing operations, claims processing, and denials management.
Let Us Handle your Dental Billing Tasks
Focus on what's most important – patient care.
Benefits of Outsourcing Dental Billing to OSI
We have been in business for more than 17 years. Whether you are an individual dentist, endodontist, orthodontist, pediatric dentist, or periodontist, we can help you meet your dental billing needs. As your dental billing outsourcing company, our team works side by side with your office staff to bring you the following benefits:
Dedicated dental billing manager
Will save more money than hiring your own billers
Month-to-month contracts. We believe in earning your business
We have comprehensive knowledge of various dental insurances
Get your verifications done 5 days ahead
We are experts; we will reduce rejections and denial rates
Supports coding and billing to meet the latest guidelines
Increases collections with proper AR management
Ensures insurance expertise and proper communication with payer
Have your office staff focus on patient care and growing your business
We can obtain medical necessity for things such as oral appliance therapy
We will assign a dedicated project manager for each client
Quick communication by email, as well as phone calls
Our team can follow up with patients for payment collection
AR follow-up protocol is set for the first follow-up to occur on the 30th day
We will work on your Dental Software as an extension to your practice
With us, you only pay for the work or the patient load that you carry
How Does Dental Billing Outsourcing Work?
We understand that outsourcing dental billing can be a little scary. We want you to know that we try to make it as simple as possible. How do we do it?
LISTEN
We listen to get a thorough understanding of the way your practice functions and the issues you are facing. This will allow us to recommend the best solutions.
IMPLEMENT
Our approach is to work as an extension to your business. We will work in sync with your office staff to implement the entire billing process more efficiently.
PLAN
After identifying problem areas and challenges of your practice, we will devise an effective plan to improve them. A sound strategic plan is essential to achieve success.
MONITOR
The dedicated billing manager we assign will monitor the work regularly, and answer all queries. Progress will be reviewed through monthly meetings.
PRESENT
We will present the plan to you. Discussing the plan and getting your input on it is essential to determine if we have covered all the areas of concern.
INNOVATE
Dental billing needs to adapt to evolving federal regulations and insurance rules. We will continually innovate to help you comply with these changes.
Save 30% to 40% of your cost.
Call our toll-free number (800) 670-2809 to speak to our specialist and learn more about our outsourced dental billing services.
See What Our Customers Say
Is support available for all dental specialties?
Yes, OSI has vast experience in providing dental billing services for all specialties, including general procedures, orthodontics, periodontics, oral surgery, endodontics, etc.
We have extensive knowledge of dental insurances including Aetna, Cigna, Delta Dental, MetLife etc.
Why should I outsource my dental billing tasks to OSI?
With our dental billing and coding services, you can benefit from
Fast turnaround time
Customized billing solutions
QA in all departments
30 to 40% cost savings
No long-term yearly contracts
Can you work on my system software?
Yes, we can. Our team can work directly on your software.
Are there any long-term contracts?
NO long-term contracts required.
What is outsourced dental billing?
Providing quality care to patients also requires a proper dental billing process that makes sure you get paid on time, your patients know what they owe, and they pay that in a timely manner. This is where outsourcing of dental billing has its advantage. Outsourcing dental billing to OSI will save you the costs of having an in-house team to manage these tasks, while freeing up your front desk to handle patient concerns.
OSI can support your practice in diverse aspects ranging from dental insurance verification to dental billing, and insurance credentialing.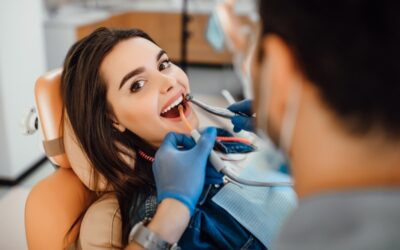 Dealing with insurance companies and facing claim denials are undeniably a few of the most exasperating facets of the dental field. Managing dental insurance billing becomes quite challenging and tedious, particularly when claims are either delayed or outright denied....