Get Your Dental Insurance Verifications Done Ahead Of Time
Completed more than 2.5 million dental eligibility verifications
We can work in your system (Eaglesoft, Dentrix, Open Dental and more)
Competitive pricing that fits every practice and every requirement
We are flexible and can work on any form of your choosing
Ask us about our free trial. "Try before you buy"
Dictation File
Send files of any type or size to us. Login not required.
Our Podcasts
Tune in for the best medical billing and coding podcasts.
1-800-670-2809
Call us to learn more about our medical billing and coding services.
With us, get your verifications 3 to 5 days ahead of schedule!
Let our team work on these components, freeing up your team to focus more on patient care!
Dental Insurance Verification Company
Get support from the best dental insurance verification company in the U.S.!
Outsource Strategies International is one of the leading dental insurance verification companies in the country offers dental insurance verification services. We understand that in the field of dentistry, verifying eligibility benefits for every patient is the key to keeping a smooth flow of revenue for the services. Obtaining prior authorizations for Dental practices for specific codes such as crowns, SRP, and implants are critical. Eligibility and authorizations are imperative to give both the patient and the dentist the financial breakdown of the patient's portion, the insurance's portion, and the probable write-off amount.
If you are having trouble staying on top of this and need help in getting dental verifications completed ahead of your patient schedule, then outsource to OSI.
As a dental insurance verification company, our teams are very thorough with the information they obtain when calling for eligibility and benefits coverage. They apply that information, along with detailed notes, to each patient's chart within your system. This gives your staff adequate information on the patient's policy to relay onto the patients, themselves, if any questions should arise during their office visit. We can verify benefits by both calling the insurance carriers directly and/or by accessing the insurance web portals.
30 TO 40% COST SAVINGS!
CONTACT US AT 1-800-670-2809!
Examples of what we verify include, but are not limited to:
Type of plan and fee schedule
Verify claim submission information (address, phone number, payor ID etc.)
Coverage percentage by category
Implant and Orthodontic coverages
Frequencies, limitations, and exclusions
Any specified codes requested by your office
Our teams are always available for any questions or concerns that may pop up throughout the day.
Outsourcing Dental Insurance Verification Process
Pricing
We offer a few different pricing models to choose from for our services, which are both comprehensive and completely customizable to your specific practice needs. Our piece rate model allows you to pay per verification, whereas our FTE model is just like hiring a full-time employee through us without the extra costs associated with an in-house employee!
Comprehensive Dental Eligibility Verification Services
Our comprehensive and affordable dental eligibility verification services are available for:
General Dentists
Orthodontists
Periodontists
Endodontists
Prosthodontists
Oral Surgeons
Pediatric Dentists
Dental DME
As an experienced dental verification company, we ensure code specific verification that gives you the necessary information concerning not only regular co-payments, deductibles etc., but also benefit coverage and limitations for specific codes and procedures.
With more that 2.5 million dental insurance verifications completed so far, we understand the importance of code specific verification that gives you the necessary information concerning not only regular co-payments, deductibles etc., but also benefit coverage and limitations for specific codes and procedures. Best part of our service is our ability to work with your questionnaire unlike many other verification companies.
Learn more about outsourcing dental insurance verification and other dental office outsourcing duties by reading our article published at Dentristryiq.
Outsourcing dental back office duties: The ultimate time-saving tool
Our Dental verification experts work side by side with your office staff to bring you:
A DEDICATED TEAM AND PROJECT MANAGER
CUSTOMIZED QUESTIONNAIRES FOR YOUR PRACTICE
ONGOING QA AND REPORTS ARE ALWAYS AVAILABLE. RECORDED CALLS FOR QA
CUSTOMIZED TURNAROUND TIMES TO SUIT YOUR PRACTICE
SYSTEM-BASED ELIGIBILITY CHECKING. WE CAN WORK ON YOUR SYSTEM
NO LONG-TERM AGREEMENTS OR CONTRACTS
HANDLE EMERGENCY STAT REQUESTS AS WELL AS LAST MINUTE ADD-ONS
NO SET UP FEES, TRAINING COSTS, OR HIDDEN FEES
GATHER AUTHORIZATIONS AND GET PRE-CERTIFICATIONS
WORK BOTH PEAK AND OFF-PEAK HOURS
DISCOUNTS FOR HIGHER VOLUME
NO CLIENT IS TOO SMALL FOR US
Our Comprehensive Services
Consistent coverage- Do not worry about turnover, vacations, sick days etc.
Free up your staff from waiting on hold with dental insurance companies.
We can work directly on your software or offline. You decide.
We can work on your schedule and stay ahead of schedule. Stay 3 to 5 days ahead of your schedule.
Hire a full time equivalent (FTE) through and save on taxes and benefits.
Get an experienced person working on our account. No hiring or training.
We can complete comprehensive verifications getting you the coverage information for all procedures and tests.
Outsourcing your dental insurance verification allows you to focus on patient care.
Identify a prior authorization needed before you see your patients.
Know your patients' dental or medical coverage and plan custom treatments and identify non-covered services before providing them.
We are fully trained in most software and can work directly on your practice management system.
We have a QA team to ensure 98% accuracy.  We also record the phone calls with the insurance representatives for QA purposes.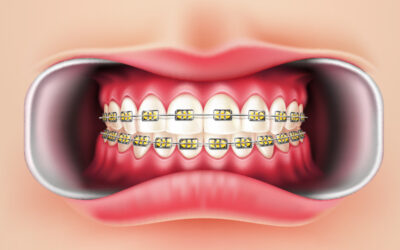 Medicaid programs are predominantly aimed at covering dental services for children and youth under the age of 21. There are certain states that give adult dental benefits. However, there is no health coverage for orthodontic treatments that are rendered for cosmetic...
Steps to Ease the Dental Insurance Verification Process
PODCAST by Amber Darst: Dental Insurance Coordinator | Practice and Revenue Cycle Management: Healthcare Division
Read Transcript
Hi, this is Amber Darst, Dental Coordinator for Managed Outsource Solutions.
I'll be talking with you a bit today on the Steps to Ease the Dental Eligibility Verification Process. The office staff at dental practices can get spread pretty thin at times. Patients are coming in, patients are leaving, the phone's ringing, someone needs to pay their bill. There can be a lot to handle all at once. Then, there is the task of handling the dental insurance verifications. Obtaining these verifications prior to the patient's appointments are crucial when you are looking to keep a steady, problem-free cash flow. But making sure that these are completed for every insured patient can be quite the headache and very time consuming with all of those other tasks taking up the greater portion of your day.
Here are just a few issues that a dental practice's front office has to deal with when it comes to verifying benefits.
The length of time involved in making calls to the insurance companies for benefit verifications for both new and existing patients. Sometimes you can get stuck on hold for long periods of times just trying to verify one patient's coverage and that can be very frustrating.
Also, frequent insurance plan changes by employers. These changes happen often and when it does, it leads to an increased number of phone calls that need to be made to obtain all the new coverage details.
Another issue is the risk of insurance misinformation by the insurance rep. You only know what they tell you and sometimes they are not accurate and that's also very frustrating. You have to be very thorough with the questions that you are asking them to make sure that what you are getting is precise information and up to date information.
Then there is the amount of time involved in updating the insurance information and possibly even a new fee schedule in the system. So you are now having to take all of this new information and plug it into all the proper places, and that's for each and every time that an insurance plan changes. So, verifying coverage and benefits is not only important for the practice but it's also important for the patients as well. They are relying on their insurance plans to help pay for their treatment and they like to know what to expect, what would be their portion of payment before the time they need to come in for the treatment. Here are some tips to help practices streamline their eligibility verification process.
Set up an insurance file for each patient: Each patient should have their own insurance file with all of the relevant details entered into it. The insurance information should be obtained during the initial call or most definitely before the point of service. Returning patients should be asked if their insurance has changed, and if it has, new coverage and benefits should be verified. Verifying dental eligibility in advance saves time and allows the practitioner to provide the patient with a cost estimate before they visit.
Calling the insurance company:When you call them directly, it gives you a window of opportunities to ask more questions and obtain accurate and up-to-date information on patient's benefits. Like I was saying earlier, you really need to be thorough with these questions that you ask to ensure that the information you are being given is precise.
Document all coverage details:All aspects should be verified and documented such as: the patient's name, the policy holder's name and Social Security number, as well as insurance information that you would find on the insurance card. A few coverage aspects to verify include: the percentage by category, frequencies and limitations.
Communicate to the patients in advance about what's covered:
Most patients don't understand their coverage and benefits. Educate them and inform them about the details of the dental service that will be provided during their visit, what the insurance will cover, and what their portion will be as far as payment goes.  This helps to avoid the problem of surprise bills. Nobody likes that.
Also, inform the patient about the claim processing guidelines:Let them know you will be following the service with their insurance, but there is no guarantee of payment. Ensure them that you will be submitting everything to support payment, but it is ultimately up to the insurance carrier to approve the service and pay towards it. So, managing insurance benefits and patient expectations is not easy. Practices have to deal with a large number of insurance plans that are constantly changing. Following the above-mentioned steps can help practitioners effectively manage the insurance process, improve cash flow, and grow patient satisfaction. Outsourcing the patient eligibility verification task to a reliable company can help alleviate the stress and time it takes to get this process accomplished.
I hope this helps, but always remember that documentation and a thorough knowledge of pay regulations and guidelines is critical to ensure accurate reimbursement for the procedures performed.
Thanks for listening in!
Key Dental Practice and Insurance Challenges [Infographics]
As one of the premier dental insurance verification companies, our main objective is to consistently provide you with precise insurance verifications, accurate estimates for your patients, and help them maximize their insurance. At OSI, we combine the expertise of our insurance eligibility verification experts and state-of-the-art software technology to ensure customized and dedicated dental insurance verification service.
Make sure your claims are not among the 75% dental insurance claims that have reimbursement issues because of incorrect assessment of dental insurance eligibility. Let the experts here at OSI handle all your dental insurance verification and precertification needs. We want to take as much "back office work" off your hands as possible!
Our Location
8596 E. 101st Street,
Suite H Tulsa, OK 74133
Medical billing outsourcing to OSI can save up to 30% to 40% of your operational costs.
Call our toll-free number 1-800-670-2809 to learn more about our medical billing and coding services or to discuss your requirements with our Solutions Manager.
GET YOUR FREE TRIAL TODAY!