Professional Medical Coding Company in the U.S.A
Physician, outpatient, professional and specialty coding
99% customer retention
Credentialed and certified coders
Dedicated team and managers
Focused on quality and customer service
Ask about our free trial to see firsthand how our services can benefit your practice.
Medical Coding Company
Looking for an affordable medical coding company?
We can help you streamline your clinical documentation and coding processes to maximize profitability.
Outsource Strategies International (OSI), a medical coding company in the United States offers high-quality and reliable medical coding services for healthcare facilities, clinics, physician groups and hospitals among other providers. Are you a busy healthcare professional stressed out trying to meet the demands and intricacies of medical billing, coding and collections? Or are you finding it hard to find quality time for healthcare research and patient care? Our accurate and timely medical coding service help you secure prompt payment for covered services while you focus on providing optimal care to your patients.
Understanding the challenges faced by the healthcare facilities in completing medical billing and coding tasks, numerous professional medical coding companies in the United States are offering reliable medical billing and coding services.
As a top medical coding company, we have AAPC-certified medical coders and coding managers who can handle multiple specialties. From correct code assignment to claims submission, bill processing, denial management, and revenue cycle management, we can help you successfully manage all aspects to optimize reimbursement for the services rendered.
Reliable Medical Coding Services from a Certified Team of Professionals
Our Medical Coding Services Cover
ICD-10/CPT and HCPCS Coding
All Specialties including Physician, hospital, DME
Coding audits
DRG/ICD-9 code validation
Emergency room e-code evaluation
We Cover All Medical Specialties Including
Anesthesiology
Cardiology
Dental
Gastroenterology
General Surgery
Neurology
Neurosurgery
Obstetrics
Orthopedics
Pathology
Pediatrics
Radiology
Urology
Vascular, and much more
What We Do and Why Choose Us
Let us simplify your complex medical billing and coding tasks!
As a medical coding company, we can provide medical coding solutions for small and large practices. Our medical coding process is comprehensive and personalized for each of our clients. With several years of experience in providing medical billing and coding and insurance verification, OSI focuses on ensuring the same quality of outsourced services in medical and dental billing.
As one of the reliable medical coding companies, we follow practices that completely support major healthcare insurances such as Aetna, Oxford, United, HIP, GHI, BCBS, Medicare, Medicaid, Humana, and EMI. Coding is done in accordance with NCCI (National Correct Coding Initiatives) and LCD (Local Coverage Determination).
What Makes Medical Billing and Coding Service at OSI Different
Designated team and a designated project manager
We can handle emergency requests as well as quick add-ons
We can keep your practice ahead of your schedule
We will work on your software as an extension to your practice
Providing insurance verifications and authorizations for more than 10 years
No long term agreements or contracts- we want to earn your business not expect it
Over the years, we have successfully helped several practices improve their revenue cycle management processes and bottom line.
At our medical coding company, we understand that every practice is different. Why pay depending on your collected amount?
We have 2 methodologies: Fixed cost or Per Full time employee or Part time employee basis. We offer free billing and collections for the first 3 months when you pay for verifications and authorizations. *
* Promotion requires a full review of client's patient load. An analysis of verification authorization and billing will be required.
Sign up for what works for you and let us customize the price for you.
Unlike other medical coding companies, we impart specialized training in medical coding to all our coders so that they remain well informed and stay up to date with the latest developments to ensure you proper reimbursement. Get started today with our medical coding services!
Is your coding staff certified?
How is OSI different from other medical coding companies?
Here are the reasons that make OSI stand out from other medical coding companies.
Expert medical billing and coding specialists
HIPAA compliant services
No long term contracts
30% to 40% cost savings
Dedicated billing managers
No start-up fees
In which specialties does OSI have expertise?
For more than 15 years, OSI has been providing reliable medical billing and coding solutions for diverse medical specialties including Dentistry, Anesthesiology, Cardiology, Gastroenterology, Neurology, Neurosurgery, Obstetrics, Orthopedics, Pathology, Pediatrics, Radiology, Urology, Vascular, and much more.
What medical billing software can your team handle?
Our staff is trained to use the most advanced technologies and software, such as Medisoft, Practice Admin, AdvantX, eClinicalWorks, Advanced MD, NextGen, IDX, Lytec, Eclipse and more. We can also work on your practice software.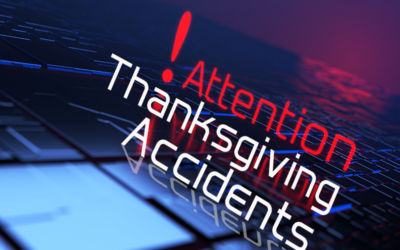 OSI wishes everyone a safe and happy thanksgiving day 2022! Thanksgiving is a wonderful day when loved ones get together to share thanks for the blessings in their lives. However, it is also a day for injuries and accidents. Thanksgiving carries all the risks normally...
Outsourcing your medical coding tasks to OSI can save you up to 40% on your operational costs.
Call Our Toll-Free Number
To learn more about our medical billing and coding services or to discuss your requirements with our Solutions Manager.
GET YOUR FREE TRIAL TODAY!
Tamara Hernandez
2020-09-17
The Insurance Verification and Prior Authorization service is a God send in our busy Cardiology Practice. The team is always professional, kind and attentive. I would definitely recommend OSI to anyone!
Top notch service. Easy to work with. Fast, reliable, excellent from top to bottom. Strongest recommendation possible!
Dr. Millicent Brown
2020-06-26
I've had a very good experience with the insurance verification service. I am planning to use other offered services because they are easy to work with and provide great communication.
An Exceptional Medical Billing Company I am an orthopedic surgeon and was looking forward to outsourcing the billing task to a trusted orthopedic medical billing company. I chose OSI taking into account its good track record. I would rate it as an exceptional medical billing company. The staff is knowledgeable, well-mannered, and has always been prompt in addressing my concerns. My practice revenue has improved considerably since my tie-up with this company. I would gladly recommend OSI to anyone looking to outsource medical billing. Andrew Paul
The Best Business Decision I Ever Made!!! I was really frustrated trying to balance patient care and medical billing responsibility. One of my friends who had a good experience with OSI suggested medical billing outsourcing which was not even in my thoughts. I entrusted the medical billing job to OSI and it is the best business decision I have ever made in my career. Joshua Samuel
Natalie Tornese

CPC: Director of Revenue Cycle Management

Natalie joined MOS' Revenue Cycle Management Division in October 2011. She brings twenty five years of hands on management experience to the company.

Meghann Drella

CPC: Senior Solutions Manager: Practice and RCM

Meghann joined MOS' Revenue Cycle Management Division in February of 2013. She is CPC certified with the American Academy of Professional Coders (AAPC).

Amber Darst

Solutions Manager: Practice and RCM

Hired for her dental expertise, Amber brings a wealth of knowledge and understanding of the dental revenue cycle management (RCM) services to MOS.

Loralee Kapp

Solutions Manager: Practice and RCM

Loralee joined MOS' Revenue Cycle Management Division in October 2021. She has over five years of experience in medical coding and Health Information Management practices.