Simplify Your Practice and Maximize Revenue
Complete Revenue Cycle Management for
Medical & Dental Clinics, Practices and Hospitals
Shared Vision: Your Business is our Business
Cloud Based Billing Software or Work on Yours
Certified Coders: ICD 10 Coders
Real Support with Dedicated Managers
Dictation File
Send files of any type or size to us. Login not required.
Our Podcasts
Tune in for the best medical billing and coding podcasts.
1-800-670-2809
Call us to learn more about our medical billing and coding services.
Why Outsource Medical Billing?
It is a personal decision for many practices depending on their needs and their staffs expertise. Medical billing is the most important business process in healthcare revenue cycle management (RCM) and thus a crucial aspect for healthcare practices and their providers.It is important to handle the medical billing process meticulously because the facility's or medical practice's cash flow depends on it. Medical billing has 2 components, a front-end part of medical billing services consisting of scheduling, pre-registration, registration, eligibility check, insurance verification, and pre-authorization. Some medical practices are confused as to whether to outsource these tasks or to complete them in-house. That depends on many aspects, your needs, your specialty, type of patients, type of insurance you take and so on.
There is a back-end part of revenue cycle management. This consists of medical coding, billing which includes charge posting, claim review and submission, payment posting, AR (accounts receivable) management and collections. A complete revenue cycle management is complicated and does need specialists who understand the specialty, insurance rules and changes, state specific rules and other aspects that can affect the practice's bottom line. This is where the outsourcing of medical billing can be extremely useful.
A quick overview of available research data shows that there is a growing medical billing outsourcing market.
Global Medical Billing Outsourcing Market Growth Highlights
The market size is projected to reach USD 23.1 billion by 2027, expanding at a CAGR of 12.3% (Grand View Research, Inc.)
The market size is expected to surpass around USD 23.7 billion by 2027 from USD 9.5 billion in 2019 growing at a CAGR of 12.1% from 2020 to 2027. (Precedence Research)
The U.S. market size is poised to reach USD 7.8 billion by 2026, exhibiting a CAGR of 11.0% during 2019-2026 (Report Linker)
Based on these reports, key factors that drive the medical billing outsourcing market are – increasing usage of billing and medical coding procedures in revenue cycle management, increasing emphasis on compliance & risk management, efforts to reduce in-house processing costs, advent of new technological solutions, increasing and changing government requirements, bad debt and uncollectible accounts, and rising digitalization in the healthcare industry.
INCREASE CASH FLOW
A competent cash flow management is crucial for practices to get properly reimbursed for the services provided. The right physician billing companies not only submit claims, but also follow up on those claims with health insurance companies for appropriate reimbursement. Do not let your AR get bigger.
MINIMIZE CLAIM DENIALS AND MAXIMIZE REIMBURSEMENT
End-to-end billing solutions provided by experienced medical billers include patient appointment scheduling and registration, insurance verification and preauthorization, error-free medical coding, charge entry and claim submission, insurance payment posting and efficient AR management — all meant to minimize reimbursement issues and claim denials,and accelerate cash flow.
VERIFY PATIENT'S COVERAGE AHEAD OF CONSULTATION
Patient eligibility verification is a key step in the medical billing process. With proper verification, you can understand all aspects of the patient's coverage such as the type of plan that the patient has, the insurer responsible for payment, whether the coverage is active, coverage details, plan exclusions, specific coverage and more.
GET EXPERT SERVICE
Instead of training a team and preparing them for medical billing, coding, insurance verification and AR management, you can outsource these functions to a medical billing company that provides the services of skilled medical billing and coding specialists, insurance verification team, and other professionals.
IMPROVE CLINICAL DOCUMENTATION AND CODING
Expert AHIMA- and AAPC-certified coders can assign the most appropriate procedure codes, diagnosis codes, and modifiers, based on a clear review of medical records, pathology reports, and history and physical exam documentation. By outsourcing, hospitals and practices can benefit from experienced medical coders proficient in CPT, HCC, CDT, HCPCS, RAC, and ICD-10 coding. They can ensure that all the procedures and treatments are coded accurately on the medical claims.
GET PRIOR AUTHORIZATIONS ON-TIME
Some procedures require advance approval from insurance companies. Without prior authorization, the claim will not be paid. An insurance verification specialist can handle such tasks, as they are experts indetermining patients' coverage and responsibilities before services are provided, which will reduce the chances of delayed or denied payments.
REDUCE OVERHEAD COSTS
When maintaining an in-house billing team, you incur costs such as salaries of the medical billing employees, payment for their healthcare, training costs, infrastructure costs, office space rental costs, software, hardware and material costs, and more, which could be financially challenging especially for small and medium-sized practices. By outsourcing, you can avoid such costs.
CREATE A POSITIVE BILLING EXPERIENCE BY AVOIDING ERRORS
Outsourcing helps to avoid common medical billing errors. With reliable support, you can avoid billing errors in electronic patient records such as wrong data entry or any mistakes in patient's bills, upcoding, duplicate billing, unbundling, wrong demographic details, or failing to be up to date with constantly changing billing regulations and more.
BETTER DENIAL MANAGEMENT
Denied claims need to be successfully appealed. Experienced medical billing companies will have a dedicated team to appeal denied claims. The team would identify the actual reason for the denial, contact the insurance carriers,and perform a professional appeals process that includes sending the appeals with all the necessary information such as the patient's name, claim number, date of service, member ID, and other relevant details.
Outsource Strategies International (OSI), Since 2002
With advanced software, strong business intelligent analytics, audits, and billing and coding expertise, we are well-equipped to help practices get appropriately reimbursed for services rendered.
Since 2002, we have been providing comprehensive medical billing services for diverse medical specialties, which include:
Anesthesiology
Behavioral
Cardiology
Chiropractic
Critical Care
Dermatology
Emergency Room
Endocrinology
Family Practice
Gastroenterology
General Surgery
Internal Medicine
Neurology
Obstetrics & Gynecology
Orthopedics
Pain Management
Physical Medicine & Rehab
Physical Therapy
Podiatry
Psychiatry
Radiology
Thoracic & Cardiovascular
Vascular
Dentistry
Endodontics
Oral and Maxillofacial
General Dentistry
Orthodontics
Pediatric Dentistry
Periodontics
Prosthodontics
Save 30%-40% on operating costs. To sign up for our medical billing services, call us at 1-800-670-2809!
Dedicated Billing Manager
System-Based Eligibility Checking
No Long-Term Yearly Contracts
Get Access To Our Web-Based Software All The Time
Regular QA Checking and Reporting
Customizable Reports Every Month
Weekly Meetings To Discuss Progress And Go Over Reports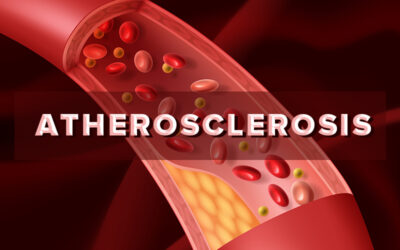 Atherosclerosis is a serious cardiovascular condition wherein the arteries are clogged with fatty substances called plaques, or atheroma. Health practices are required to give immediate patient care as atherosclerosis leads to life-threatening problems like heart...
Frequently Asked Questions
Will I have a dedicated team working on my account?
Yes. Our dedicated Account Managers will be your first point of contact. These experienced managers will assist with all your medical billing needs on a day-to-day basis. We understand that project integrity is maintained when the team works together. So, we assign a separate team of billing and coding specialists for each project.
With the right experienced team handling your account, you can stay focused on delivering excellent medical care to your patients.
What is your payment posting process?
After receiving the check and/or EOB copy from the doctor's office via our secure FTP server, the files will be sent to the payment review department. Our payment team reviews each EOB carefully and applies the payment into the billing software against the appropriate patient account. We will line item post your payments. The under/over payments and denials are immediately identified, and necessary refund requests or appeals are generated. This is then forwarded to the analysts for further action.
How do you manage patient collections?
Our team is well-versed in managing patient responsibility. Our patient responsibility management services include sending patient statements in a timely manner (sometimes adjusted according to client preference). In addition, we follow up with a demand letter and phone calls. We see that timely follow-up helps in obtaining quicker reimbursement. If for any reason we find the efforts futile we will work with your collection agency or your attorney for collections if our client feels that step is necessary.
How do you ensure a smooth transition of my process?
We take certain steps to ensure that all required details are collected even before the transition takes place.
We gather information from your office that will include all aspects of your present billing and collections cycle
We evaluate your current billing practices to identify gaps, shortcomings and other issues
Based on these metrics, we create an appropriate, effective and more efficient solution
We finalize our plan after discussing it with you and then educate your staff on the processes they will be responsible for
We will ensure that our billing and collections department understands the protocols and rules that you have set in place along with other specifics concerning the practice
A few dry runs will be conducted to make sure every area in the billing and collections process functions properly and that all expectations are met
We will have staff, software and everything on hand to ensure a smooth transition
How do I keep track of my practice performance?
We provide performance reports to our clients such as weekly collection reports, denial reports,and month-end reports that include physician financials, procedure code usage reports, collection by carrier reports, aged summary reports, detailed management summaries, and year-to-year analysis. We assure that the informative medical billing reports we provide are accurate and easy to follow for proper financial analysis and comparisons. We assess your billing collections performance by comparing your practice to industry benchmarks.
Insurance verification - what details do you verify?
Our expert staff verifies payable benefits, co-pays, co-insurances, deductibles, patient policy status, effective date, type of plan and coverage details, plan exclusions, claims mailing address, referrals & pre-authorizations, lifetime maximum, and more. We do this by calling the insurance companies directly – we do not rely solely on the website information which may be outdated. All calls are logged with each insurance company's agent name and a reference number. We also record the calls for added efficiency and quality assurance.
How do you work with your clients? Do we have to give you our whole revenue cycle management to start with you?
Not at all necessary. We are extremely flexible when it comes to our outsourced revenue cycle management process. We have client who want us to take over the whole RCM process. Some want us to focus purely on eligibility verifications and authorizations. And we have clients who wants to pick and choose what they want us to do. Talk to us to learn about our medical billing outsourcing process and then decide what works for you best. We remain flexible. That is our strength.
What is your turnaround time?
All of our billing is completed under 24 business hours unless it requires further analysis. When it comes to AR management, we follow most claims in 30 days if payment have not been received. Why most? It is because of the type of insurances we deal with. Depending on states, some insurances might only pay in 45 days and some might pay faster. Knowing that allows us to be productive and efficient.
When it comes to scheduling, medical coding outsourcing, payment posting or any other area of RCM we remain flexible to adjust the turnaround time to your needs. In eligibility verifications we can work on future appointments as well as STAT requests and add-ons keeping you 3 to 5 days ahead of schedule.
Depending on which area of medical billing outsourcing you are interested in, we can provide quick turnaround times from immediate to 2, 4, or 24 to 48 hours. Like we mentioned earlier, tell us what your reasonable expectations are, and we will make sure our service level agreements are constructed accordingly.
We realize that when it comes to revenue cycle management with medical billing outsourcing, it is a very tough and an involved decision for any practice. We want you to feel comfortable with making your choice. This is why we offer free trials for some aspects of our services.
Call us, talk to our medical billing project manager and be comfortable before you make your decision.