We Simplify Insurance Authorizations for You
Insurance authorization is the act of obtaining an insurer's approval for providing certain services. It plays a pivotal role in alleviating common challenges faced by healthcare practices. Also referred to as prior authorization, insurance authorization services are designed to address issues like time-consuming paperwork, delayed reimbursements, and administrative burdens.
Let our team help simplify your pre-authorization process.
You can focus on patient care, ensure timely insurance approvals, and improve revenue and practice efficiency.
We are also experienced in authorizing up to 300 DME cases per day. We communicate with the concerned agencies/companies for appeals, missing information, and other matters.
Stay 3-5 Days Ahead Of Your Patient Visits!
Boost Practice Efficiency with Our Expert Authorization Services!
Benefits of Insurance Authorization Services
Expedite the approval process
Reduce delays in patient care
Reduce claim denials
Improve financial health
Improve patient experience
Reduce administrative costs
Enhance productivity
Our Prior Authorization Process Steps
Our prior authorization process is a meticulous, multi-step procedure that ensures efficient and timely approval of medical services. We begin by gathering patient and insurance information, followed by rigorous verification to confirm eligibility.
Proven track record of success
Team skilled in navigating complex processes
End-to-end solutions, from verification to approval
Up-to-date with industry regulations and guidelines
Timely approvals, reducing patient waiting times
Exceptional customer care from a dedicated support team
No setup fees or training costs
No long-term yearly contracts
Affordable & Flexible Pricing Plans
Fixed Cost Pricing
Like an FTE model, a person is dedicated to your practice. Perfect for a practice that is busy. They work as an extension to your business.
A dedicated employee or team member
Team handling multiple responsibilities
Preset pricing and production guidelines
No Start-up fees
Per Verification Pricing
Perfect for a practice that is unsure about their work requirements. This can have per request pricing for eligibility verifications and other functions.
Dedicated team or employee
Team handling multiple responsibilities
A per transaction or hybrid model
No Start-up fees
What types of medical services require authorization?
Generally, surgeries and treatment procedures that are costly or considered non-emergent may require prior authorization. These could include surgeries, diagnostic tests, hospital admissions, and certain prescription medications.
How can insurance authorization services benefit my healthcare practice?
Our services streamline the authorization process, saving time and reducing administrative burdens. We also increase the chances of timely approvals, thereby enhancing practice revenue and improving the overall patient experience.
What is the typical timeframe for authorization approval?
Authorization approval times can vary depending on the procedure, insurance company, and specific circumstances. Generally, it can take anywhere from a few days to several weeks. Our services aim to expedite this process.
Will using prior authorization services increase my practice's compliance with insurance regulations?
Yes, by partnering with us, your practice can stay up-to-date with insurance regulations and guidelines. We ensure that authorization requests comply with all necessary requirements.
Are there any specific patient responsibilities during the authorization process?
Patients need to provide accurate insurance information and be prepared to cover any co-pays or deductibles as specified in their insurance policy.
Can you handle both commercial and government insurance authorization requests?
Yes, our team is experienced in working with various insurance providers, including commercial and government payers like Medicare and Medicaid.
What happens if an authorization request is denied?
In the event of a denial, we assist with the appeals process, working to overturn denials and secure the necessary approvals for your patients.
How do your services ensure patient confidentiality and data security?
We prioritize patient data security and adhere to strict confidentiality standards, ensuring that all patient information is handled with the utmost care and compliance with privacy regulations.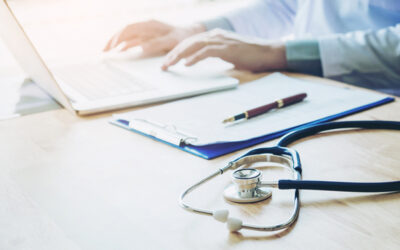 A successful medical practice has strong foundations in business and non-clinical functions. If you are struggling to manage your billing, appointment scheduling, human resources, and other administrative functions, revamping your practice management could be the...