Simplify Your Practice and Maximize Revenue
Complete Revenue Cycle Management for
Medical & Dental Clinics, Practices and Hospitals
Shared Vision: Your Business is our Business
Cloud Based Billing Software or Work on Yours
Certified Coders: ICD 10 Coders
Real Support with Dedicated Managers
Dictation File
Send files of any type or size to us. Login not required.
Our Podcasts
Tune in for the best medical billing and coding podcasts.
1-800-670-2809
Call us to learn more about our medical billing and coding services.
Medical Billing Outsourcing
Meet your perfect medical billing outsourcing partner in USA!
Managing any practice's medical billing tasks in today's complex healthcare marketplace can be very challenging. This is where medical billing outsourcing becomes a viable option. With the pressures to reduce costs, improve care, and prepare for changes brought about by new federal healthcare legislation, you need to pay even more attention to your bottom line. Professional and HIPAA-compliant medical billing companies like Outsource Strategies International (OSI) provide support for diverse physician offices, clinics, family practices, and hospitals in the U.S.
Why consider medical billing outsourcing?
Benefits of partnering with a provider outsourcing medical billing services include the following.
By outsourcing medical billing tasks to Outsource Strategies International (OSI), you have more time to focus on core patient care tasks.
We provide timely and reliable billing solutions to minimize your workload and maximize revenue. We're up to date with medical billing and coding industry standards.
Get Affordable Medical Billing Service! We can help you save up to 30-40% or more of your costs.
Discuss your medical billing outsourcing expectations! Start with a Free Trial! Call us at 1-800-670-2809!
End-to-End Medical Billing Services
Our medical billing outsourcing company has an experienced team of specialists to provide end-to-end medical billing services such as:
Our Medical Billing Outsourcing Service Covers Most Medical Specialties
Being one of the top medical billing outsourcing companies committed to client satisfaction, we serve all major medical specialties including
Anesthesiology
Behavioral Medicine
Cardiology
Chiropractic
Critical Care
Dental
Dermatology
Emergency Room
Endocrinology
Family Practice
Gastroenterology
General Surgery
Geriatrics
Internal Medicine
Medical Review
Microbiology
Nephrology
Neurology
Neurosurgery
Nuclear Medicine
Obstetrics and Gynecology
Obstetrics
Occupational Therapy
Ophthalmology
Orthopedics
Otolaryngology
Pain Management
Pathology
Pediatrics
Physical Medicine and Rehab
Physical Therapy
Podiatry
Psychiatry
Pulmonary
Radiology
Rheumatology
Thoracic and Cardiovascular Surgery
Urology
Vascular, and more
We have committed managers with years of experience in the US, running the project with offshore or outsourced teams
We have been in business for over 15 years
Certified specialists, coders, and AR collectors having more than 3 to 5 years of experience
We can ensure meticulous management of all accounts receivable with increased AR collectors in our outsourced team
Our team will follow up with patients on payments
Our AR follow-up protocol is set for the first follow-up on the 30th day
We can keep your practice ahead of your schedule
We will work on your software as an extension to your practice
We can handle small and large practices
No long-term yearly contracts
Advanced software is used to manage the process in every aspect. Our specialists can work using your software and log in via VPN, or use our own web-based software. Our staff is trained to use the most advanced technologies and software, such as
Learn more about our web-based software features. Free scheduling software for your practice with our service.
Reports can be customized and provided as per your requirements.
We provide full support from our U.S. and offshore offices. Being fully HIPAA-compliant, we follow all standards and requirements in electronic transmission and storage of health information.
By outsourcing medical billing tasks, your practice is investing more effort and time for higher patient satisfaction rates and better patient retention.
Contact us today to find out how our medical billing outsourcing services can improve your bottom line. Call us at: 1-800-670-2809.
The team is extremely cordial and professional. We feel like we have another team member without needing to train them or any of the downsides to onsite staff. They seem available whenever we need them and work well across our 3 locations.
Do you follow-up on unpaid claims?
Yes, we do.
Our team of billing experts thoroughly evaluates your accounts receivable position and identifies denied claims, unpaid claims, and low payments. Claims are re-submitted with any additional information needed. With timely follow-up and appeals, we help accelerate your cash flow and minimize accounts receivable days.
What about your pricing options?
Our services are affordable with the most competitive pricing in the industry. We offer two pricing structures, one being a piece rate and the other an FTE model. Our pricing is based on a percentage of receivables (amount a practice actually gets paid from insurance companies). With us, you don't have to worry about hidden charges or setup costs.
How do you manage patient collections?
Our patient responsibility management services include sending patient statements in a timely manner (sometimes adjusted according to client preference). In addition, we follow up with a demand letter and phone calls. We see that timely follow-up helps in obtaining quicker reimbursement. If for any reason we find the efforts futile, we will work with a collection agency or an attorney for collections if our client feels that step is necessary.
Is OSI HIPAA compliant?
Yes, we are fully compliant with HIPAA rules and standards. Our stringent data security policies are designed to ensure that all patient information remains safe and secure. Security measures are taken in-house as well as in transfer of files. Our entire workforce is trained on privacy, security, and confidentiality, and all our employees must sign a confidentiality and non-disclosure agreement. Contractual agreements with all business parties are maintained and up-to-date.
How do you work with your clients? Do we have to give you our whole revenue cycle management to start with you?
Not at all necessary. We are extremely flexible when it comes to our outsourced revenue cycle management process.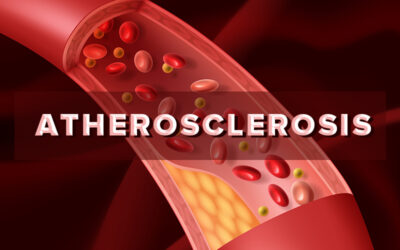 Atherosclerosis is a serious cardiovascular condition wherein the arteries are clogged with fatty substances called plaques, or atheroma. Health practices are required to give immediate patient care as atherosclerosis leads to life-threatening problems like heart...
Call us, talk to our medical billing project manager and be comfortable before you make your decision.