According to a report from Markets and Markets, the global revenue cycle management (RCM) market is predicted to reach USD 90.43 billion in 2022 from USD 45.59 billion in 2016, growing at a CAGR of 12.1%. The base year considered for the study is 2016, and the forecast for the market size is provided for the period between 2017 and 2022. Several reports indicate that there is a growing demand for revenue cycle management solutions in the current market scenario. Most physicians now consider outsourcing their revenue management tasks to experienced medical billing companies, as experienced professionals can assist in the submission of error-free claims, appropriate analysis of denied claims, and efficient follow-up to settle outstanding claims and dues.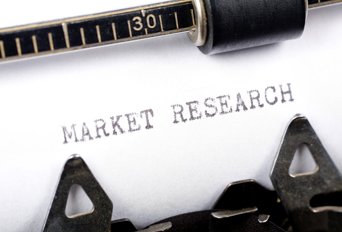 Certain major factors that drive the growth of this global market include:
Decreasing reimbursements in the healthcare industry
Regulatory mandates for the adoption of EHR/EMR
Government initiatives to boost the adoption of RCM solutions
Loss of revenue due to billing errors
Process improvements in healthcare organizations
However, high pricing and costly maintenance of RCM solutions, scarcity of skilled IT professionals, and IT infrastructural constraints in developing markets are the major factors restraining the growth of this market.
Target audience of this market in the healthcare sector includes equipment manufacturers, IT vendors, IT service providers, healthcare providers, payers, consultants, healthcare associations/institutions as well as business research and consulting service providers.
The report divides the market on the basis of Product, Deployment, Function, Region and End User. While the product segment includes Integrated and Standalone solutions, based on deployment the market is categorized into web-based, on-premise, and cloud-based solutions. The cloud-based market is expected to witness the highest CAGR during the forecast period. The growing need for accessing patient records from disparate information systems in real time and from remote locations is the major factor driving the growth of the cloud-based solutions segment.
End users of the market include physicians, hospitals and laboratories. Owing to factors such as the growing adoption of integrated practice management systems among physicians and the mandatory implementation of advanced RCM solutions, the physicians segment is expected to register the highest growth rate during the forecast period. Attributed to stringent legislative and accreditation requirements regarding healthcare, high adoption rate of HCIT technologies and regulatory requirements regarding patient safety, North America is expected to account for the largest share of the global revenue cycle management market region-wise. Providers who don't wish to make heavy investment in in-house RCM solutions can consider medical billing outsourcing to streamline medical billing, reduce claim denials and accelerate cash flow.