The exciting Halloween celebrations are over, and providers may be treating injuries like cuts, scrapes, wounds, abrasions, and burns that people may have sustained amid all the thrill and excitement. Common Halloween injuries include severe hand injuries from pumpkin carving, pedestrian accidents and other injuries due to falls caused by long costumes or improper wearing of costumes that impair vision.
According to the statistics from Protect America,
41% people are injured in house fire accidents each Halloween
65% parents do not discuss Halloween safety with their children
Halloween-related injuries often require an ER visit. Emergency room medical coding services are provided by professional companies that help emergency departments to reduce claim denials and ensure timely payment from payers.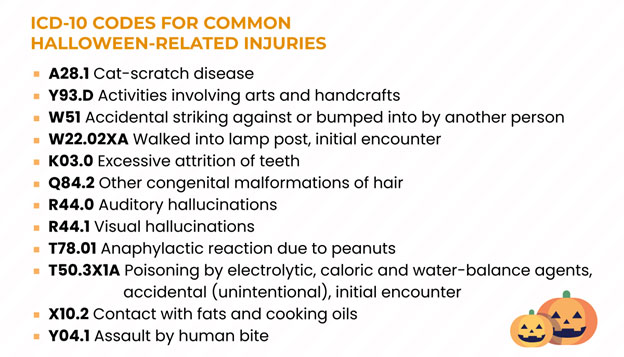 Experienced medical coders will be up to date with all applicable medical codes that can be assigned to Halloween-related injuries.