Each year, October is observed as Healthy Lung Month. This month is dedicated to raising awareness about lung disease, the importance of protecting the lungs, and possible ways of avoiding lung health issues. Pulmonology is a branch of internal medicine and pulmonologists are specialized in diagnosing and treating diseases of the respiratory system – the lungs and other organs that help you breathe. Lung diseases may refer to many conditions including lung cancer, chronic obstructive pulmonary disease (COPD), pulmonary fibrosis, chronic bronchitis, emphysema, interstitial lung disease, asthma, and infections such as influenza, pneumonia, and tuberculosis. Pulmonary medical coding must be error-free if the medical claims are to be reimbursed by the insurer on time. Assigning the right procedure and diagnosis codes minimizes claim denials and enhances cash in-flow for practices.
To keep the lungs healthy and prevent the risk of lung disease, the American Lung Association recommends exercising regularly, performing breathing exercises, avoiding smoking, avoiding exposure to indoor pollutants that can damage your lungs, reducing exposure to outdoor air pollution and getting vaccines against infectious respiratory. It is also important to screen for lung cancer even if there's no signs of the condition, as early detection is critical to identifying and beating the disease.
Some of the common symptoms of lung disease include chronic cough that lasts for at least one month, chest pain mainly caused by breathing or coughing, shortness of breath without any physical exertion, chronic mucus production and wheezing. Depending on symptoms and diagnosis, doctors might recommend a lung test or procedure such as bronchoscopy, chest tube procedure, CT scan, lung biopsy, endobronchial ultrasound (EBUS), exhaled nitric oxide test and more. A pulmonologist can treat many kinds of lung problems. Diagnoses should be documented using right ICD-10 codes.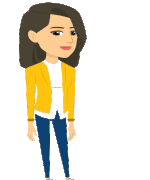 Being an experienced
pulmonary medical billing company
, our team is well-versed with the codes related to the diagnosis and treatment of diseases affecting the lungs and respiratory tract. With timely interventions, we help practices to get reimbursement for the services they offer.
Benefit from a free medical coding trial! Call us at 1-800-670-2809!
Take a look at the ICD-10 codes to report common lung conditions treated by pulmonologists.
Emphysema
J43 Emphysema

J43.0 Unilateral pulmonary emphysema [MacLeod's syndrome]
J43.1 Panlobular emphysema
J43.2 Centrilobular emphysema
J43.8 Other emphysema
J43.9 Emphysema, unspecified
Asthma
J45 – Asthma

J45.2 – Mild intermittent asthma
J45.3 – Mild persistent asthma
J45.4 – Moderate persistent asthma
J45.5 – Severe persistent asthma
J45.9 – Other and unspecified asthma
Chronic Obstructive Pulmonary Disease (COPD)
J44 – Other chronic obstructive pulmonary disease

J44.0 – Chronic obstructive pulmonary disease with acute lower respiratory infection
J44.1 – Chronic obstructive pulmonary disease with (acute) exacerbation
J44.9 – Chronic obstructive pulmonary disease, unspecified
Lung Cancer
C34 – Malignant neoplasm of bronchus and lung

C34.0 – Malignant neoplasm of main bronchus
C34.1 – Malignant neoplasm of upper lobe, bronchus or lung
C34.2 – Malignant neoplasm of middle lobe, bronchus or lung
Pulmonary Hypertension (PH)
I27 – Other pulmonary heart diseases
I27.0 – Primary pulmonary hypertension
I27.1 – Kyphoscoliotic heart disease
I27.2 – Other secondary pulmonary hypertension
Obstructive Sleep Apnea
G47.3 Sleep apnea

G47.30 …… unspecified
G47.31 Primary central sleep apnea
G47.39 Other sleep apnea
Tuberculosis
A15 Respiratory tuberculosis

A15.0 Tuberculosis of lung
A15.7 Primary respiratory tuberculosis
A15.8 Other respiratory tuberculosis
A15.9 Respiratory tuberculosis unspecified
Pneumonia
J17 Pneumonia in diseases classified elsewhere
J18 Pneumonia, unspecified organism

J18.0 Bronchopneumonia, unspecified organism
J18.1 Lobar pneumonia, unspecified organism
J18.2 Hypostatic pneumonia, unspecified organism
Bronchitis
J20 Acute bronchitis


J20.0 Acute bronchitis due to Mycoplasma pneumoniae
J20.1 Acute bronchitis due to Hemophilus influenzae

J21 Acute bronchiolitis
Professional medical coding companies will be up to date with any coding changes and updates. Practices can rely on such companies to submit accurate claims.